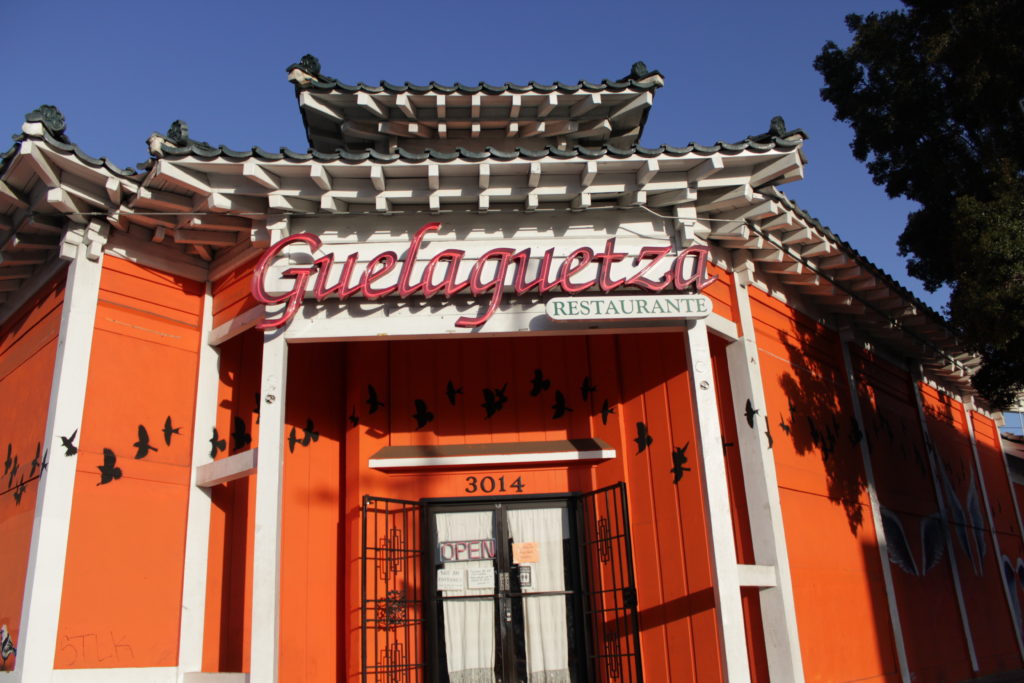 The LA Times Food Bowl in Los Angeles teamed up with Guelaguetza, a longtime running  Oaxacan restaurant, to host a pop-up dinner led by Chef Rodolfo Castellanos (of Origen) and Chef Diego Hernandez (of Verlaine). This was a one-night residency for the LA Times Food Bowl that hosted over 30 guests.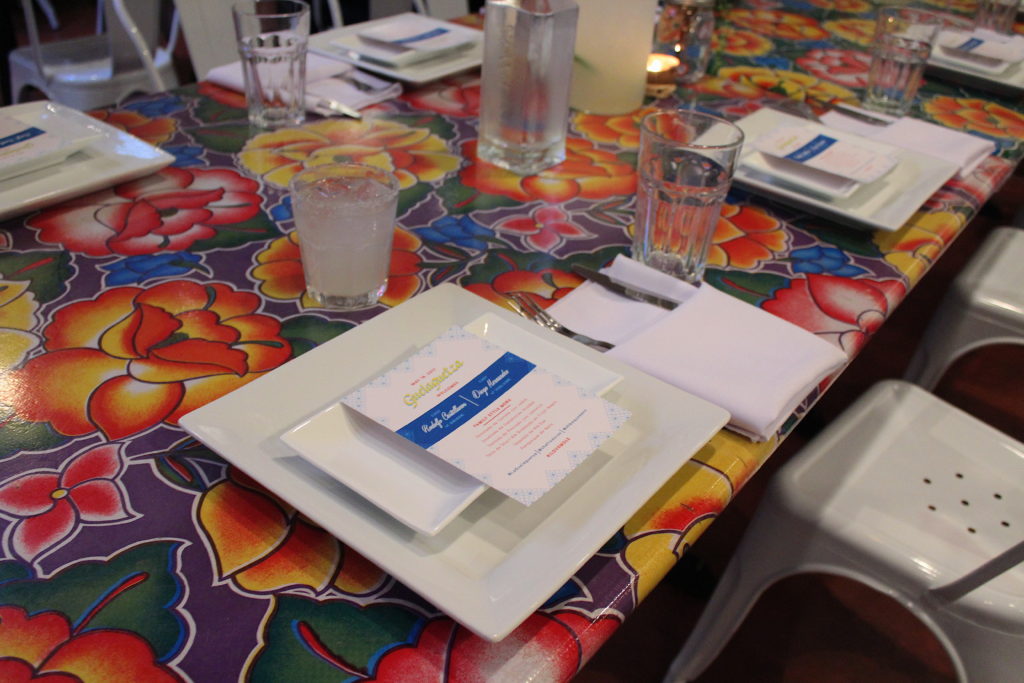 Guelaguetza, a James Beard Award winner, also famously praised by Jonathan Gold, promoted this event heavily and many of the guests were their regulars, who were excited to be introduced to Chef Rodolfo, known as one of the leaders of contemporary Oaxacan cuisine. Chef Diego of Corazón de Tierra, one of the 2016 Latin America's 50 Best Restaurants, recently opened Verlaine in West Hollywood.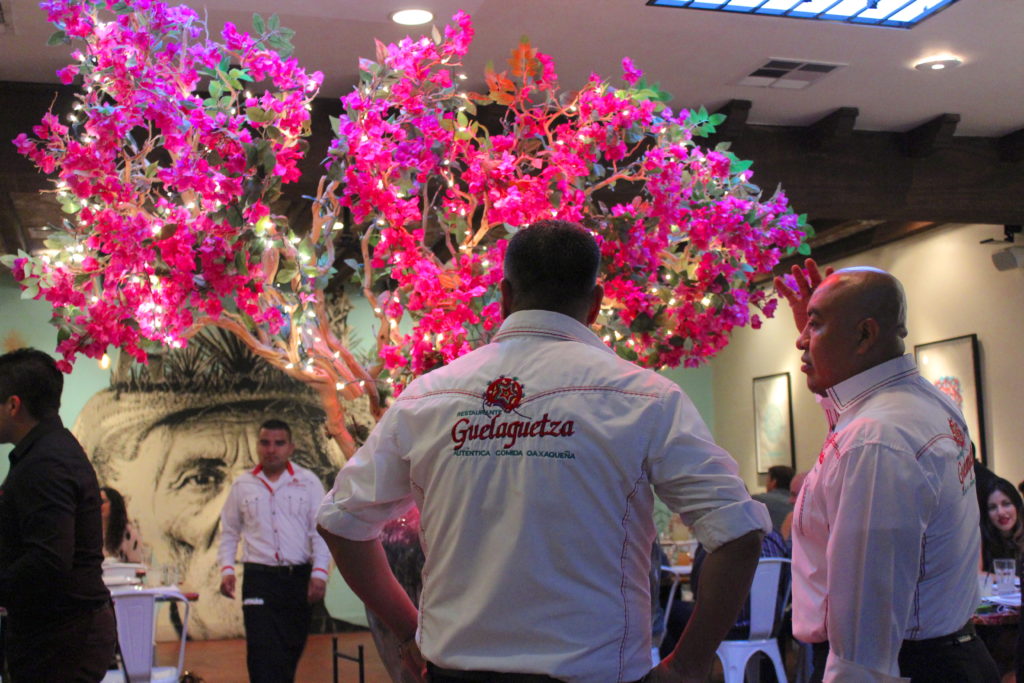 Chefs Rodolfo and Diego kicked off the event with mezcal margaritas and ample pours of wine for the guests. My favorite dishes from this family-style meal included Ensalada de Tomate con Jaiba, a salad with heirloom tomatoes and fried soft shell crab, Taco de Short Rib Braseado en Frijol Negro, a short rib taco and Segueza de Rib Eye, a rib eye steak dish.
The pop-up itself, may not have run as smooth as the others I've attended in the past. Trying to give LA Food Bowl a pass on that though, considering it's their first year. But I wish they did advertise it at a 7 PM start when we didn't start till after 8 PM. Maybe a round of Guelaguetza's famous Chilaquiles de Mole for the guests patiently waiting would've helped with the wait.
Although the food was tasty, it also makes the world of a difference to hear from the chefs on what inspired them to serve the dishes they chose to. I was bummed out that we were not given any explanation on the food in front of us, not even a quick "hello". Next time guys!