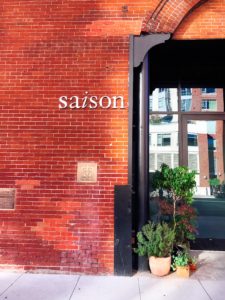 Acquiring Michelin stars has been a hobby of mine for quite some time, albeit a costly one for both my wallet and my waistline. In the midst of planning my annual trip to San Francisco, I decided it was a great time to add a few Michelin stars to my list seeing as the Bay Area now has as many three star restaurants as New York City. Poring over the Michelin Star list, note that there are 54 restaurants that received stars in 2017, I knew that I wanted a dining experience that was a departure from the typical pomp and circumstance of a three Michelin star restaurant and one whose menu pushed my gastronomic boundaries. I found both at Saison.
Saison
178 Townsend Street, San Francisco, California 94107
Website
Approaching the door of Saison, I was reeling with excitement to see what was on the menu (would it be? Black bear, antelope or perhaps a different exotic game?) and I couldn't wait to immerse myself into this dining experience. It's hard to imagine that seven years ago Saison was a "pop-up" restaurant operating in the back of a cafe and now they are arguably one of the best restaurants in the world.
It was as if I had front row tickets to the hottest concert in town. We were seated at a table that peered into the kitchen and watched the innovative dining possibilities unfold. The ambiance of Saison was certainly unlike any other three Michelin star restaurant I've been to. As you enter, you notice stacks upon stacks of cured wood, white table cloths are absent, and so many of my favorite 80's beats are blasting from the speakers. Think about that mixed tape you so carefully curated back in the day. The Eagles, Bon Jovi, The Police and let's not forget about Toto, all of which were included on our dinner soundtrack. The perfect beginning to a dinner of epic proportions.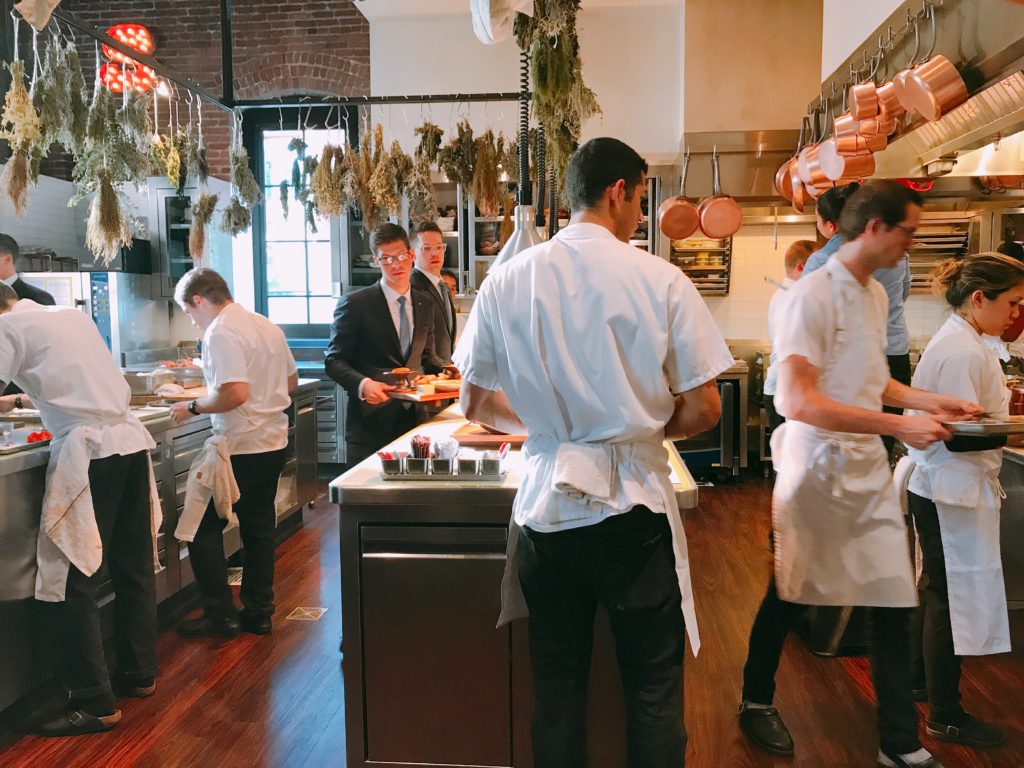 Mesmerized. That's the only way to describe it. I had entered a trance-like state abandoning all conversation with my friends. Watching the chefs dance around one another in the kitchen making sure the dishes were impeccable for service, I became blinded by the gleaming Mauviel copper cookware that hung throughout.
We begin our dining adventure with a simple tea cup filled with hot water and the tiniest bouquet of herbs sourced from Saison's Lagunitas farm. Taking a sip early on, I noticed light floral notes and brightness throughout. Allowing the tea to steep, the floral and citrus notes magnified. This was a perfect way to prepare the palate for what's ahead.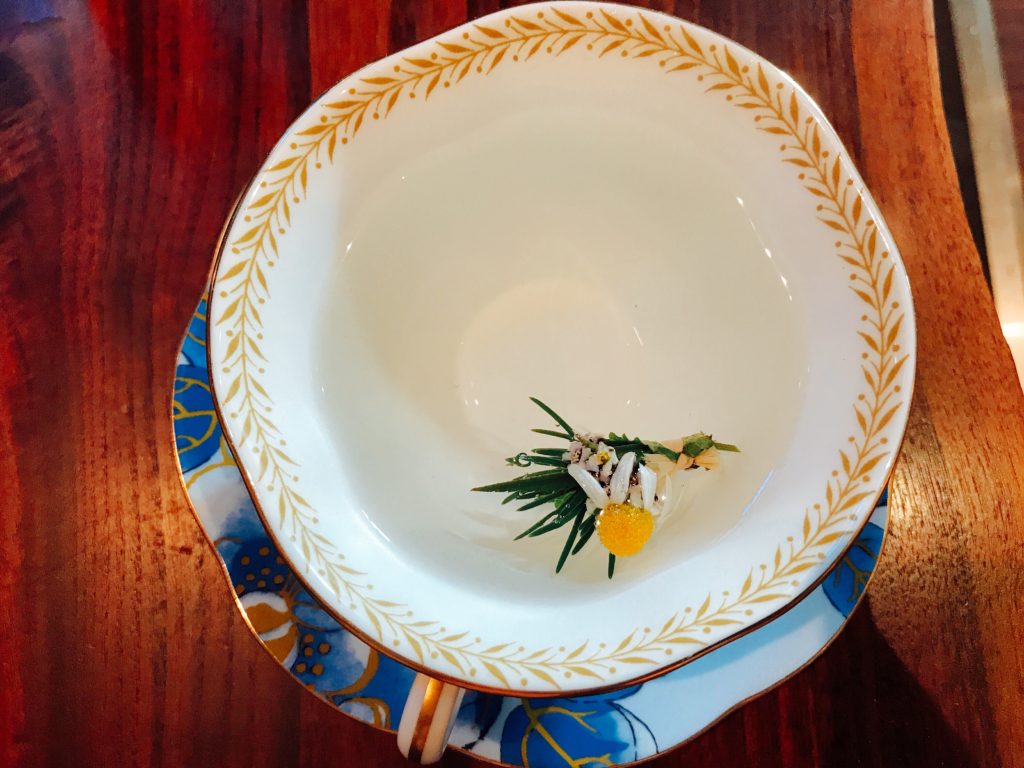 As we finished our tea, a bar cart arrived at our table with a sizable seaweed package placed front and center. Little did I know it was our first course until it was unwrapped. Presented to the table, Saison Private Batch Caviar. Sourced from white sturgeon, this caviar undergoes an intensive three-month curing process where it is then mixed with their signature barbecue salt and served table side. Displaying an assortment of contrasting flavors, the barbecue salt provided a layer of smokiness to the dish which paired nicely with the saltiness and cream like texture of the caviar. I don't know about you, but I consider it a win when I have the opportunity to indulge in champagne and caviar.
My eyes were already rolling back in my head, and yes I realize this was only the first course of the evening. Our next course was quickly retrieved from the seafood tank and brought table side for an introduction. Flailing around in front of us was a Spot Prawn. I was curious as to how the chef would prepare this dish. The first iteration was Spot Prawn Crudo garnished with flowers from their local farm. Each bite was refreshing with floral notes throughout. Wasn't it a gorgeous dish?
The second iteration of this dish was one that certainly challenged my mind and palate. Typically, I steer clear of entrees that look at me, but I wanted a chef/meal that would push my boundaries. Challenge accepted! Using the chopsticks to pry the meat from the top of the prawn's head, I quickly placed it in my mouth and followed it up with a large swig of sake. Maybe it was all mental or perhaps it was the texture of the bite or the overall flavor, but this was a tough one to swallow.
Recovering from the Spot Prawn, our next course was brought table side for an introduction as well. Enter the Box Crab. Succumbing to my inner child, I asked if I could quickly touch it. With hesitation, the chef agreed but warned me that the claws could pack a mean pinch.
Placed before us was vinegar infused box crab served with seaweed and topped with the box crab shell. Noteworthy: Saison steeps the crab shells in a chrysanthemum concoction. While I enjoyed this dish, there were subtle hints of bitterness throughout which was complimented by the sake pairing.
For our dining enjoyment, Saison's signature Sea Urchin dish was presented to the table. Such tremendous flavor in such a small bite. Served on sesame sourdough bread grilled over the open wood fire, the bread was delicately submerged into a sauce comprised of grilled bread, tamari and brown butter. As I took my first bite, I was swooning over the richness and composition of the dish. Not only did you have varying temperatures of hot and cold, but a juxtaposition of textures oscillating between crunchy and chewy. Such a brilliantly constructed bite, I can see why it's one of their signature dishes.
Our next course most certainly had me stepping outside my comfort zone. Living in a landlocked state like Tennessee, I have not always had the opportunity to be exposed to exotic seafood. Imagine my surprise and the look on my face for that matter, when the chef brought a Sea Cucumber to the table. What. The. Hell. Realizing that this was deemed a delicacy in many Asian countries, I tried to keep my questions to a minimum and not look like a total imbecile.
Without further ado, we were presented with various interpretations of the Sea Cucumber. Below you will find the ribs of the sea cucumber grilled over an open fire. I was pleasantly surprised with this dish as I expected something terribly fishy with questionable consistency. I found the juxtaposition of texture to be particularly fascinating. With each bite, I would find crunchiness and chewiness which was a complete cranium contort.
I'm sure some of you are wondering, "what did they do with the rest of the sea cucumber?" Never fear, as the remainder of the sea cucumber was incorporated into our upcoming courses. In addition to the Sea Cucumber ribs, the "innards" were used as a dressing/marinade (believe me, I use that term loosely) and served over a miniature cucumber. Last but not least, the sea cucumber skin was used to create chicharrones.
Random aside: Food waste was a hot topic during the last gathering of the World's 50 Best group. Massimo Bottura feels that food waste should be viewed as viable ingredients. Even restaurants like InStock, located in Amsterdam, are creating meals with food waste. Realizing that this is not completely the same, I found it thought provoking. This is one of the few restaurants in the United States that I have seen utilize the entire animal for multiple courses in a meal.
Our next course was a departure from the exotic and focused on more basic ingredients, Radishes and Butter. As we eat with our eyes first, you may be inclined to question, what's so special about this? The top of the dish has thinly sliced radishes but underneath the diner will find a bevy of pickled, poached and fermented radishes. As if that weren't enough, a member of the kitchen staff comes with one of those gorgeous copper sauce pots and spoons butter on top of the dish. Um, Swoon! Of course, it's not your typical butter, but rather a butter that has been aged for over a month at the Saison farm. I really enjoyed the various flavors of the radishes, and the wine pairing was bright balancing out some of the sharpness found in the dish.
By far one of my favorite dishes of the evening was the Barbecued Quail. Covered with a glaze made out of tamari and wildflowers, this quail was by far the most flavorful that I have ever had.  Fed a protein rich diet, I found it to be both lean and juicy, which usually isn't the case. No utensils were provided with this course as we were encouraged to use our hands and enjoy.
One of the more interesting courses of the evening was the Pronghorned Antelope. Appealing to this southern girl's style, this dish was served with a side of radicchio, fall apart biscuits and hot sauce derived from sweet potato.  Expecting something a bit gamier, I was pleasantly surprised. Served both saddle and loin cuts, the meat had a similar texture of veal, but not gamey in the least, of course when it is cooked by a three Michelin star chef, I shouldn't be surprised.
A large terrine was brought table side with three cups. What was in this terrine you ask?  A broth made of the grilled antelope bones. While it was interesting and flavorful, after all, bone broth is all the rage right now; it's not exactly how I expected to end my savory courses.
Transitioning to the sweeter portion of the evening, we were presented with gorgeous charred Pineapple which kicked off our Fruit and Tea portion of the evening. It's impossible not to look at this and smile. In addition to the charred pineapple, the chef brought out a sampling of sugar coated raspberries, grilled plums and a mixture of white and red strawberries from their local garden. Simple but delicious. In addition to this assortment of fruit, a buckwheat tea was also poured.
We ended the evening with a punch, a milk punch that is. Below you will find a Milk Punch concoction being carefully constructed at our table. Using hot embers, they warmed up a small bit of honeycomb and placed it on top of the punch. Sheer perfection. While sipping the punch and gathering notes of elderflower and cognac, there was this lovely honey aroma that kissed your nose.
Saison is known for having one of the world's most expensive tasting menus. The question that quickly follows, "is it worth it?" Being passionate about food and pushing my gastronomic boundaries, I would immediately say yes. Saison challenged my palate in ways that I've never encountered before. But I will be the first to admit that it was an extravagant experience. Unlike my encounter at minibar by Jose Andres, the chefs shared the evolution of the dishes providing background on where the ingredients were sourced and the what inspired the style. The service was absolutely impeccable. Not only was the chef super accessible, but they were more than willing to accommodate my crazy questions about culinary processes or specific ingredients. At the conclusion of our meal, we were given a tour (sigh, one of my favorite things!) of the restaurant. Below are a few of the pictures I was able to capture along the way.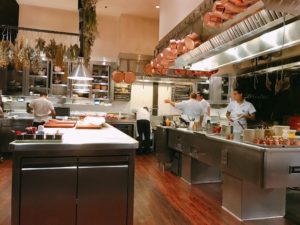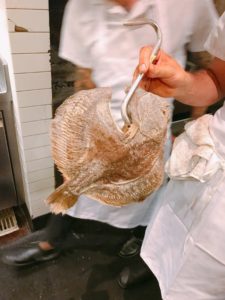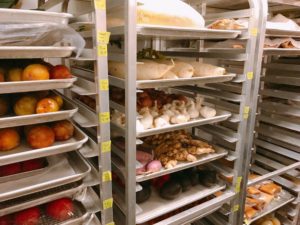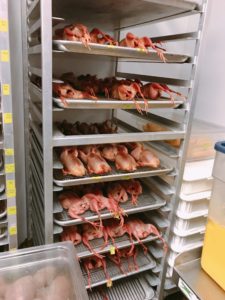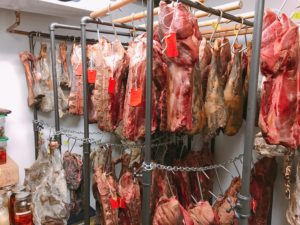 Saison redefines the three star Michelin dining experience. From the open kitchen, the warm walnut tables and the air of lightheartedness and free-spirit that permeates throughout the restaurant, it's an experience everyone should have at least once.