This post was sponsored by the Italian Trade Agency as part of an Influencer Activation for Influence Central and all opinions expressed in my post are my own
A few weeks before my month-long trip to Italy, I learned I had una pagnotta nel forno (translation – a bun in the oven). I was over-the-moon on a personal level but on a self-centered level… how was I going to enjoy all the wine, non-pasteurized cheeses and cured meats Italy is known for? Since Italian wines (red, white and everything in between) happen to be my favorite out of the old world regions, this really hit me hard. With over 20 wine regions, Italy has so much diversity in grape varietals, so much history behind the wines. Plus, I find them to be more budget-friendly.
How could I really spend a month in Italy and not indulge in La Dolce Vita?
The answer: I just indulged differently. I savored every moment with my husband, soaked up all the culture surrounding me, feasted my eyes upon art, roamed historic stairways and devoured an endless supply of pasta.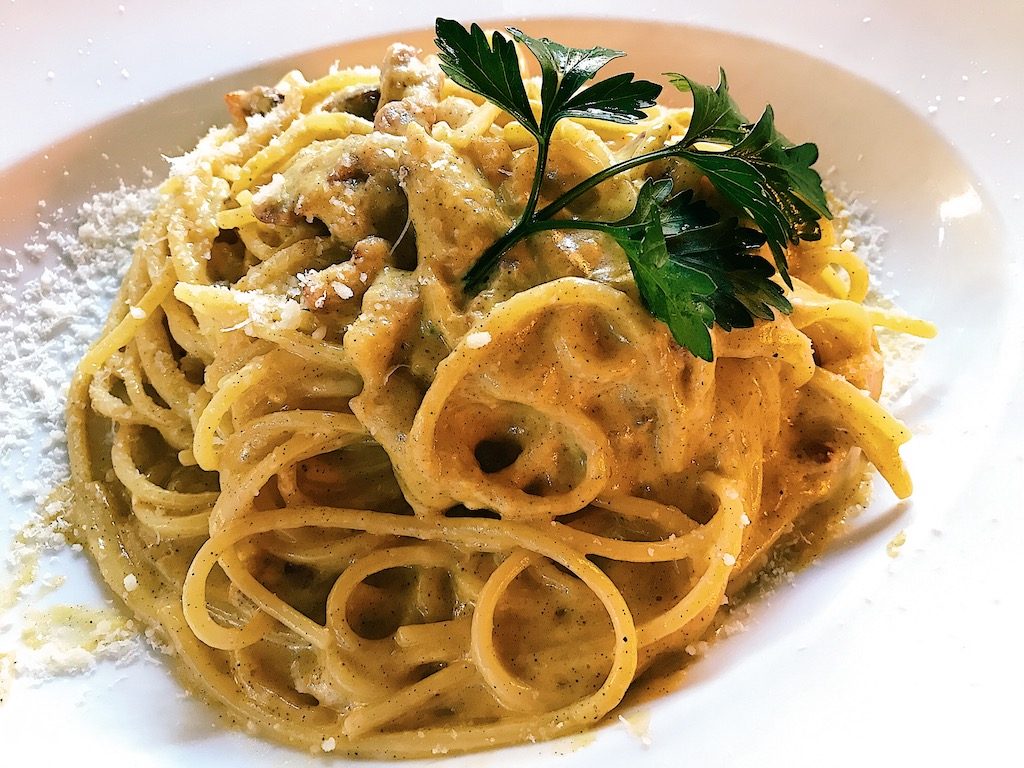 Although I felt a little left out during prosecco toasts, I took pictures of all the wine lists from restaurants we dined at, this way, I could catch up responsibly after my baby was born. I found many varietals on menus that I could purchase from my local wine shop. When I stopped breastfeeding, I decided to make up for lost time and see if I could emulate an Italian vacation through my wine tastings.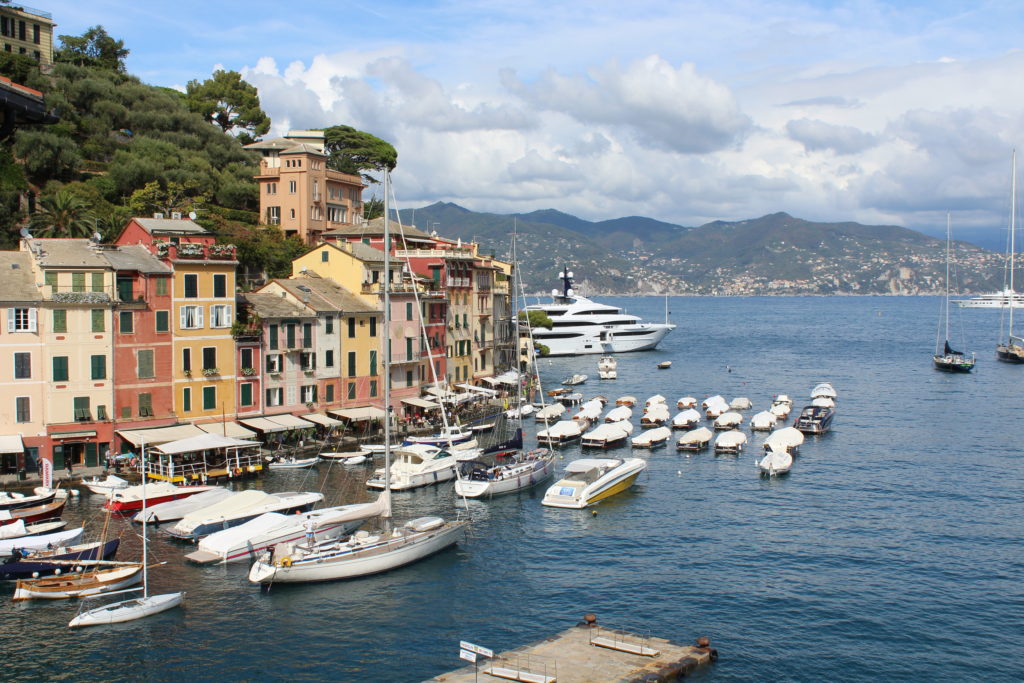 Even though I wasn't sipping on the wines while I was in Italy, tasting them at home still reminds me of so many vacation memories. With the right bottle of wine, the type of a varietal can bring you right back to specific places: a glass of Sangiovese reminded me of twirling spaghetti carbonara with my fork in Rimini, a dry Pecorino took me to a beautiful wedding in a small Tuscan town called Pienza, and a Frizzante wine, meaning "effervescent," transported me to the iconic Portofino harbor. My tastings at home really reminded me that you can actually taste the passion the winemakers add to every bottle.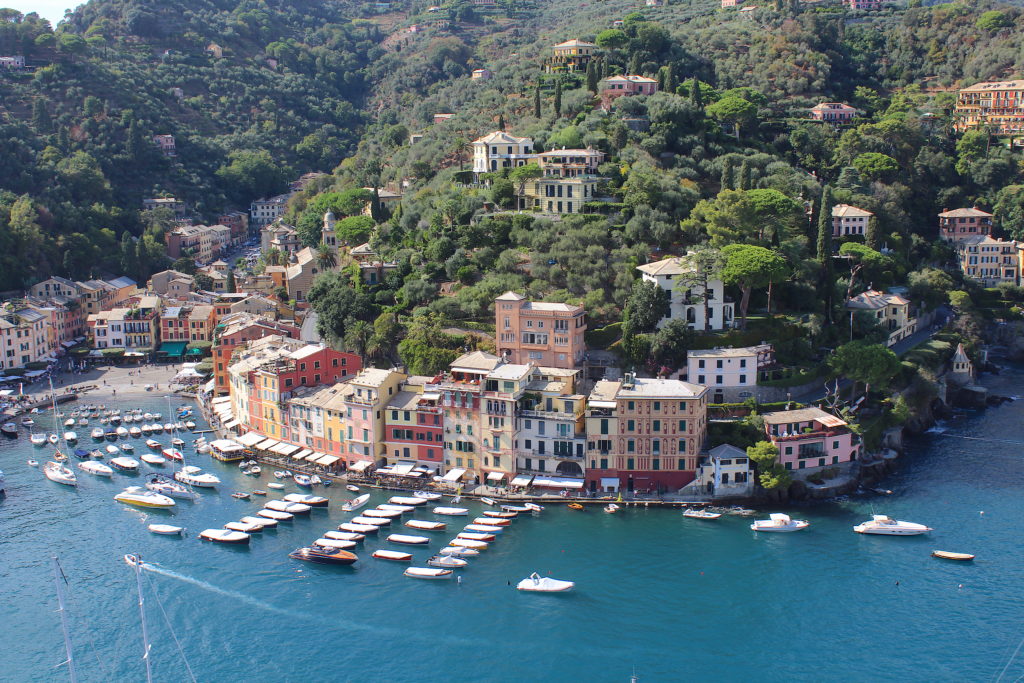 After tasting so many different varietals in my own osteria (ok, fine, my kitchen) I decided it could be fun to bring that sense of La Dolce Vita into my own life with California culture-inspired pairings.
One of the most versatile Italian wines for pairing with LA-centric dishes is definitely Pinot Grigio. Sure, it's often labeled quaffable by wine snobs, since there are many producers all over the world (in Italy, you'll find this varietal in multiple regions, but it flourishes particularly in Trentino-Alto Adige.) My challenge to you is to hit up your local wine shop and invest in a DOC labeled Italian Pinot Grigio (usually over $15) for your next dinner party. I guarantee once they get hit with the light fruity and floral notes, you'll be asked, "what bottle is that?"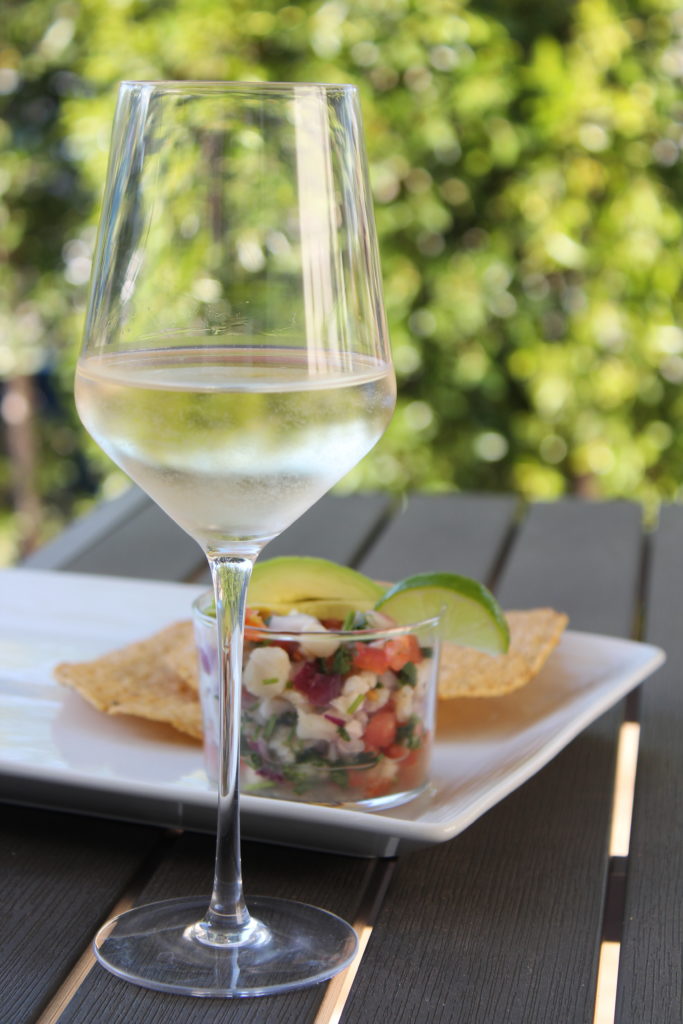 My favorite pairing so far is Pinot Grigio and ceviche. A good Pinot Grigio delivers a punchy acidity that works beautifully with the mix of tart, salt, and seafood flavors that a ceviche packs. A refreshing Pinot Grigio can work well with many other Latin dishes as well, especially items that have a lot of heat to them.
Bonus: if you're making ceviche at home, try adding a splash of Pinot Grigio to the mixture for a little extra zest.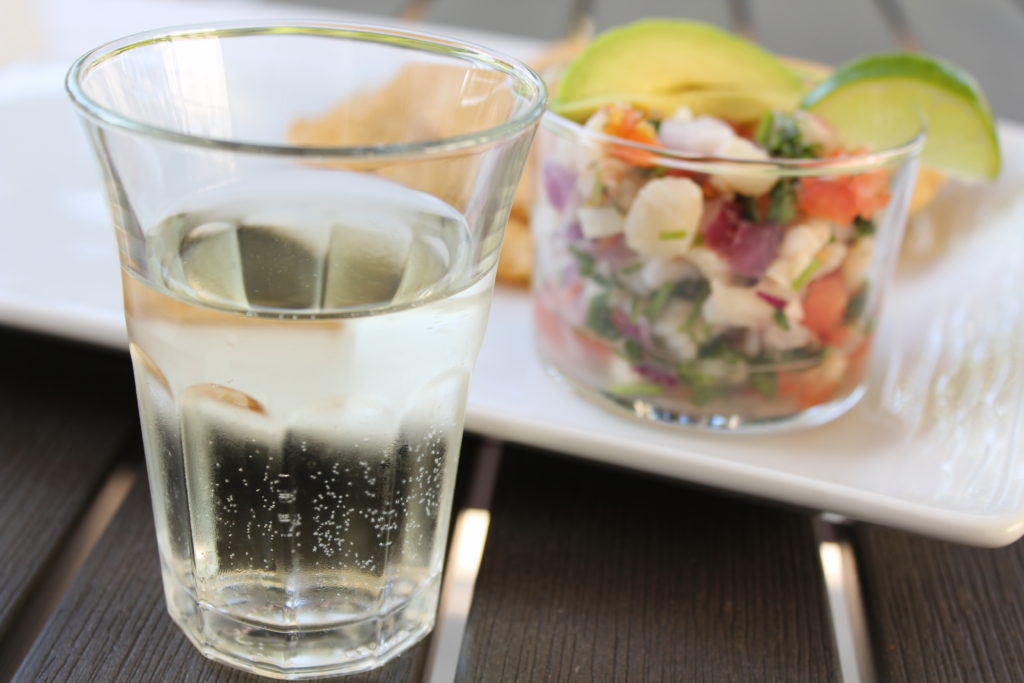 Being more experimental with my wine tastings has expanded my foodie horizons. For more information on the Italian wine regions, check out Extraordinary Italian Wines. I encourage you to add a little #LaDolceVita to your meals as well but please, drink responsibly.
Any upcoming Italian wine pairings you want me to taste? Let me know in the comments below!