Organizing a girl's night out, no matter what the celebration is, can end up being stressful. From constant text alerts, to catering to different dietary needs, to considering your friend's budgets, it's tough to find a place that can cater to everyone. But after re-discovering Citizen in Beverly Hills, now under Chef Seth Greenburg, I believe this is the perfect spot for a GNO.
Chef Greenburg, an LA native, served as opening Executive Chef at the Dakota Restaurant in the Roosevelt Hotel and then went on to work as Executive Chef at The Penthouse in Santa Monica for a number of years.
His menu at Citizen offers a variety of dishes inspired by the diverse LA food scene. The dishes are then paired with both tiki and updated traditional cocktails. Don't worry, all your friends will find what they are looking for here.
Citizen
184 N Canon Drive, Los Angeles, CA 90210
https://www.citizenbeverlyhills.com/
For the Fitspo Obsessed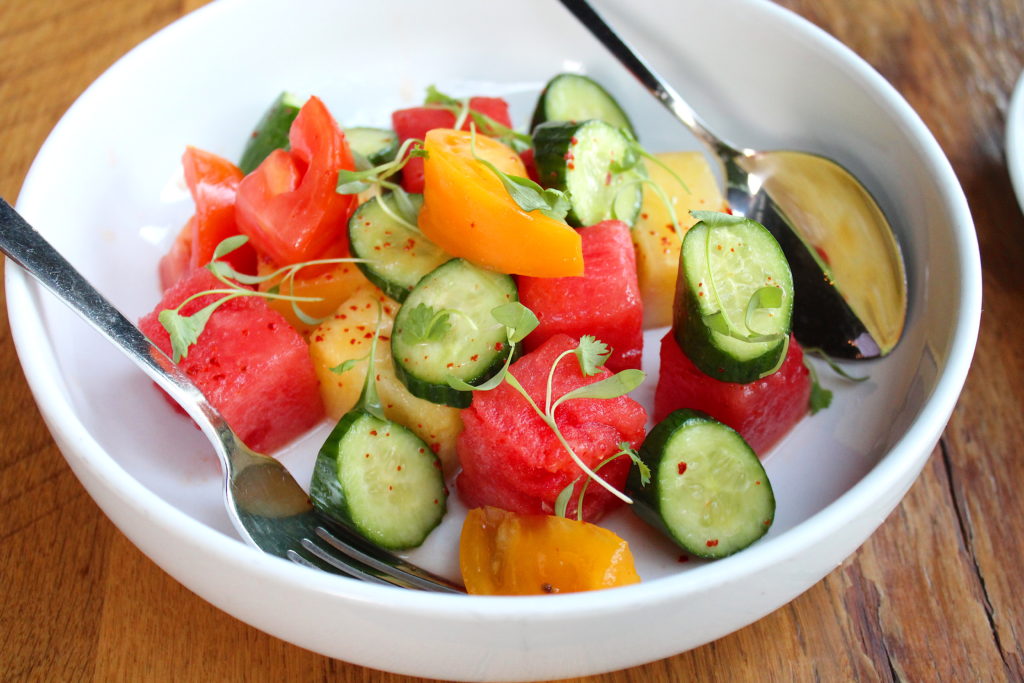 The Watermelon Salad, a nod to fruit stands of LA, is perfect for your friend who's Instagramming her fitness journey as we speak. This light salad bursts with fresh flavors from the watermelon, cucumber and tomato but has that chili kick and tart lime that stands are famous for. She can live a little and wash this one down with a glass of '14 Schramsberg Blanc De Blanc for less calories than a cocktail.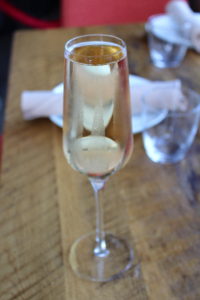 For the #TacoTuesday Devotee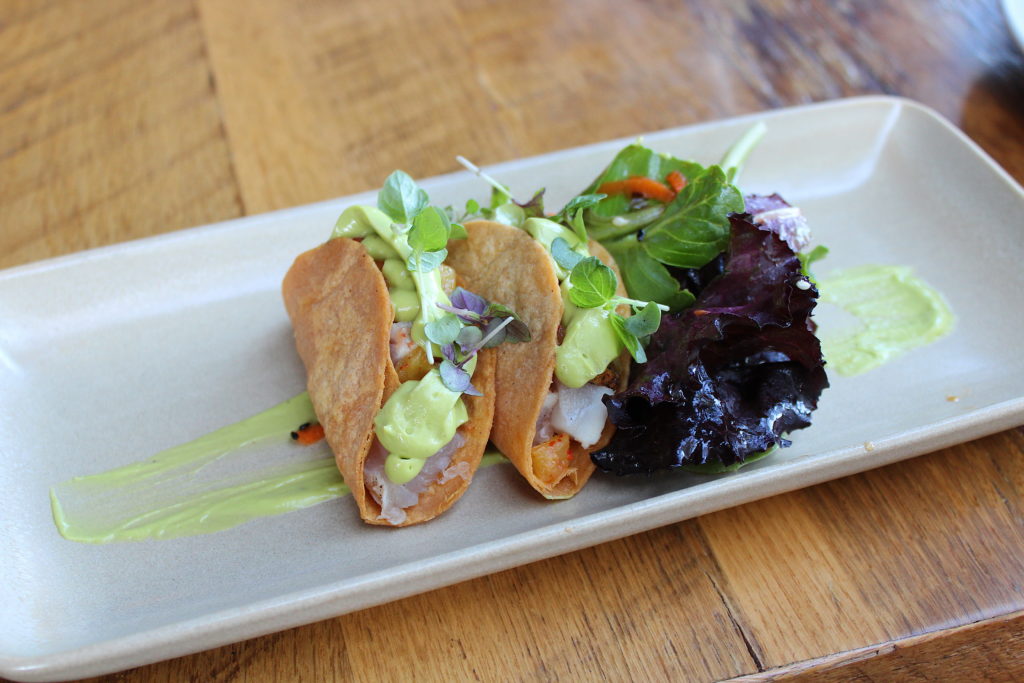 You can't draw inspiration from LA and not have tacos on the menu! Start with the Albacore Tacos (loved the pineapple kimchi) then move onto the more ample portioned Tacos made with fresh corn tortillas (comes with your choice of 3). My favorite taco was the flat iron steak with cojita cheese and topped with chimichurri. Other options are shrimp with green papaya slaw for a Thai taste or fried chicken with sweet chili for a Chinese flair.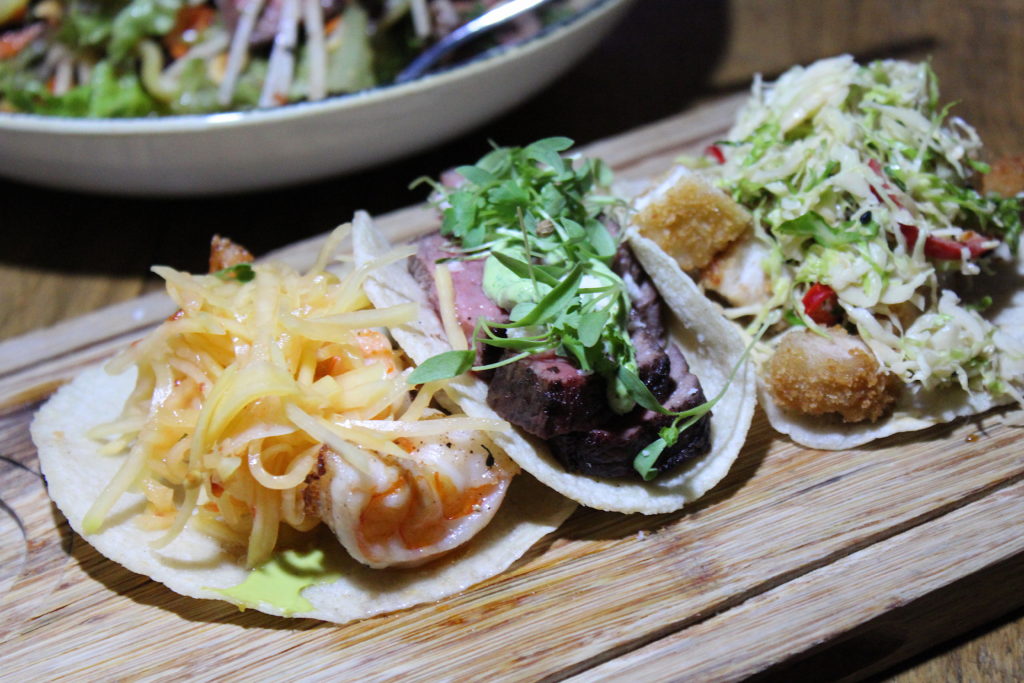 For those of you who are looking for a non-alcoholic beverage, the Blueberry Mint Faux-Jito, with citrus agave and ginger beer is perfect for sipping the night away on the patio.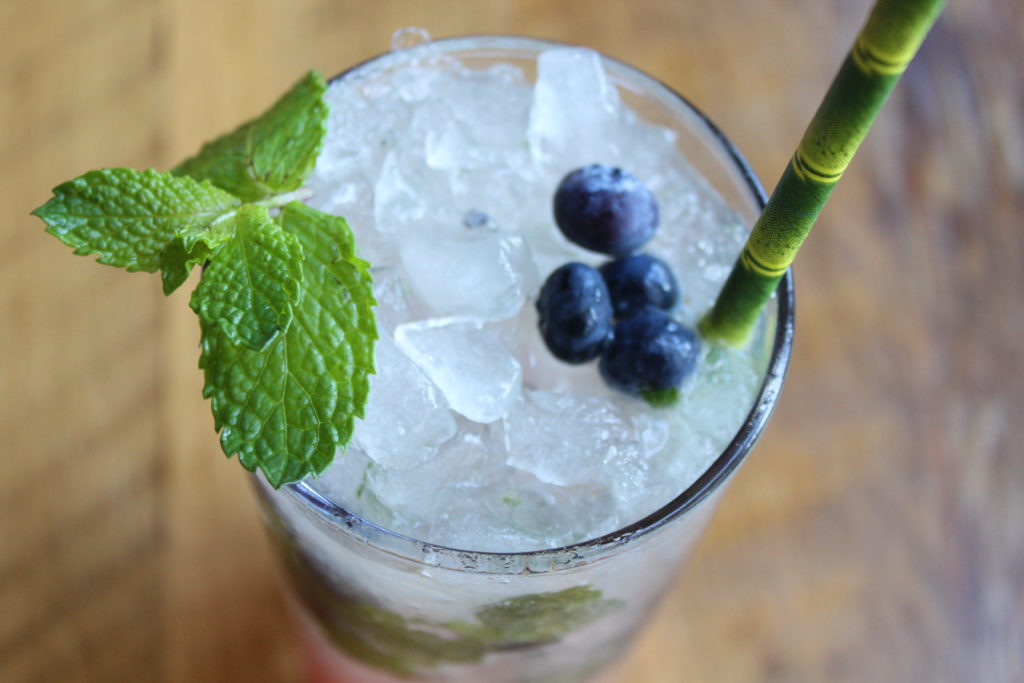 The Traditionalist
Not every single friend of yours may be as epicurious as you are, so I recommend the more comfort-type options, inspired by classic American cuisine.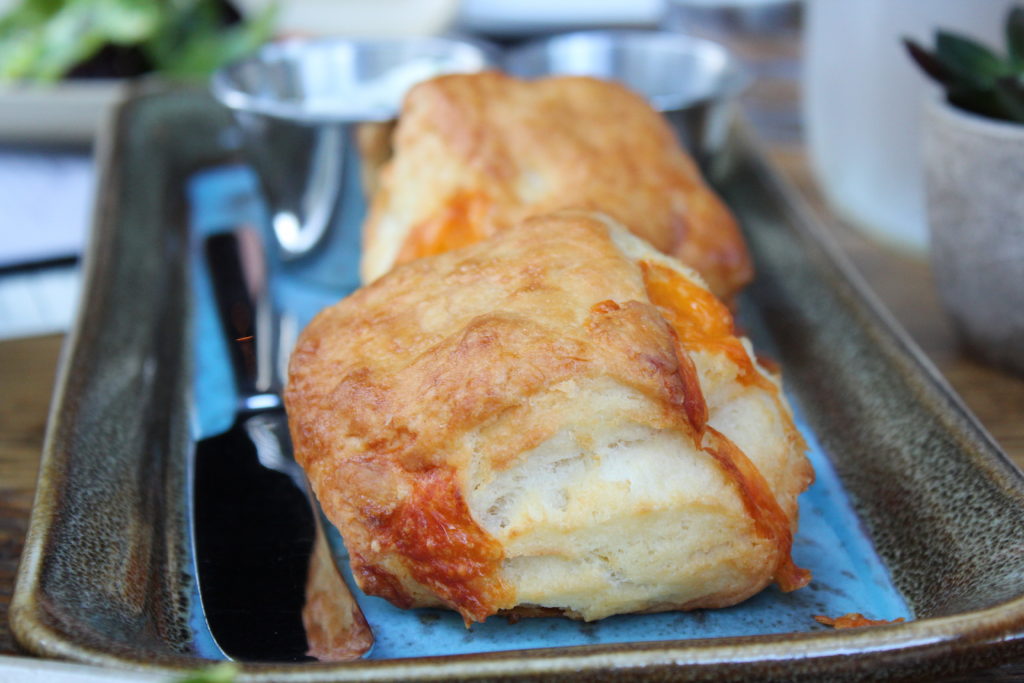 The Cheddar Biscuits are buttery, soft and come with a chive butter so fantastic, you might pester the server to take some home.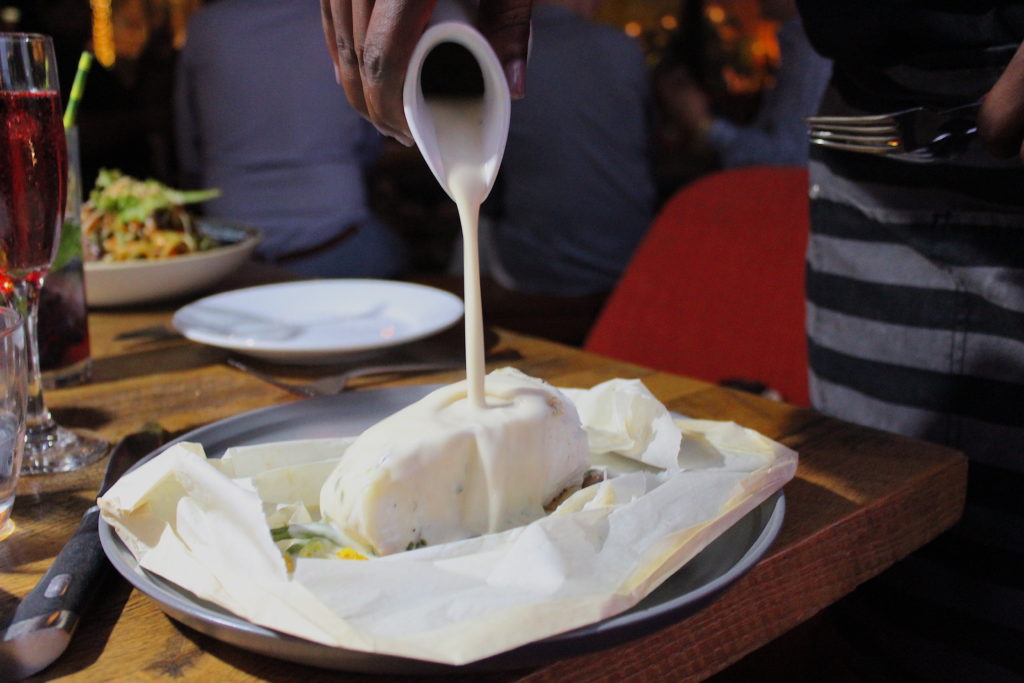 Chef Greenburg takes it back to the old school with a Halibut in Parchment, and I loved that. A creamy dill butter sauce is poured on top as a part of the presentation. The halibut is tender and thanks to the parchment cooking process, this dish is very aromatic as it arrives. I was reminded of the halibut dinners my mom would cook for me growing up. It would be very rude of me to confirm if this was better than my mother's… so I'm just going to stop while I'm ahead.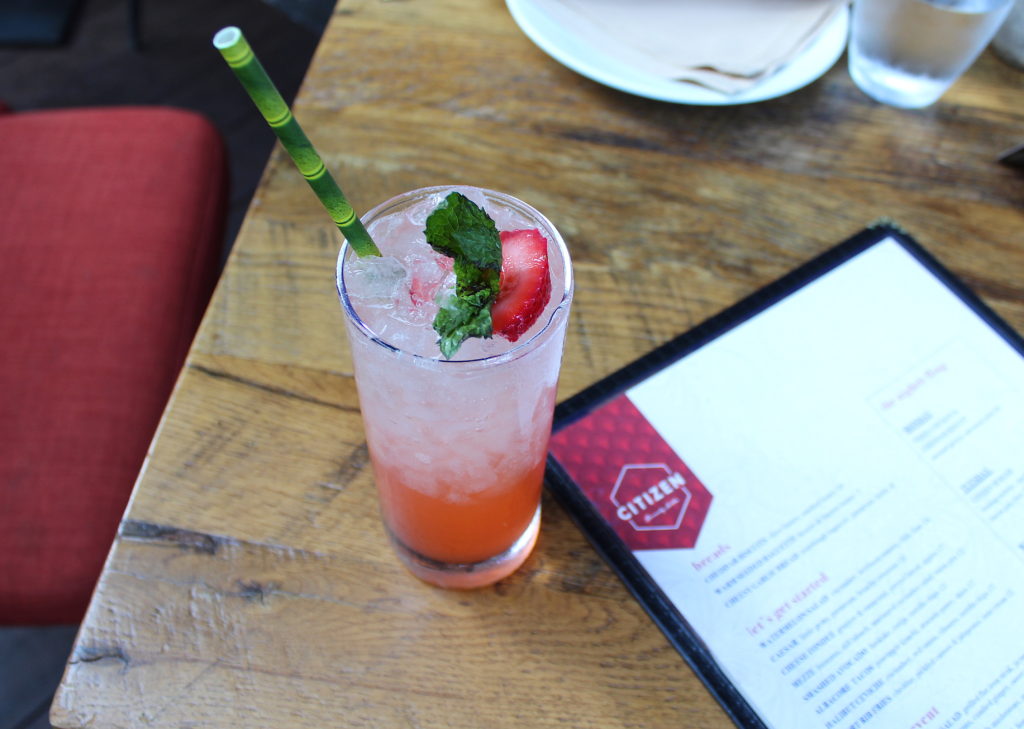 Cocktail-wise I'd recommend the Strawberry Fields cocktail, coined after that classic Beatles jam. It's a vodka-based cocktail with fresh mint and strawberries.
The Fieri Fanatic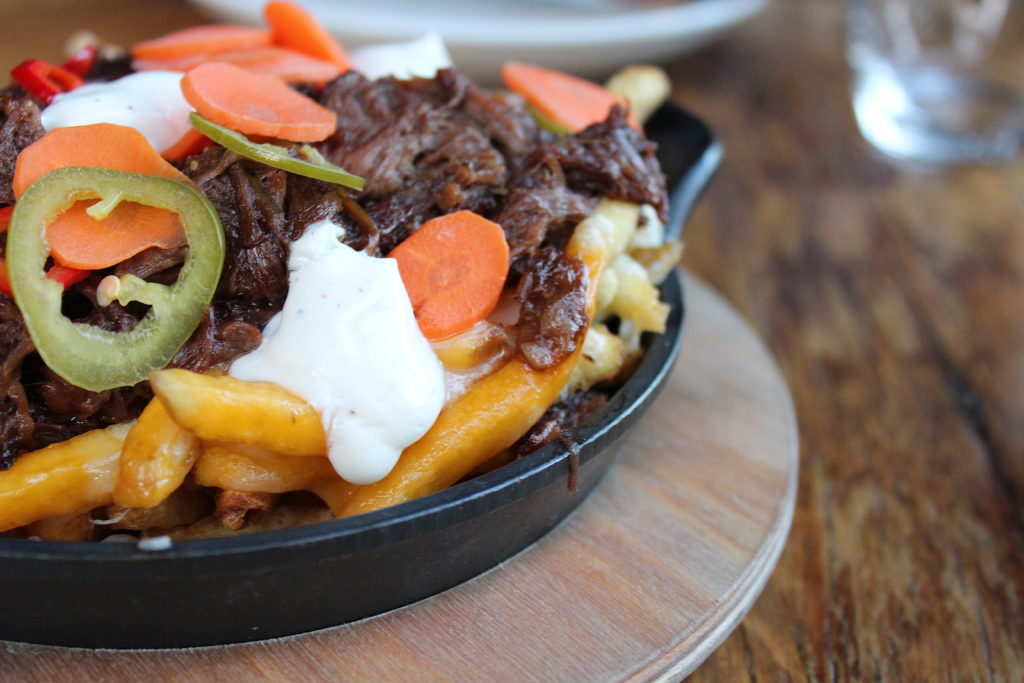 For that friend of yours who can't turn down a SoCal dive, opt for the Short Rib Fries. The pickled carrots and jalapenos add a fun taco truck flavor to this dish. Be sure to pair it with Babe Rosé With Bubbles for juicy, bubbly fun.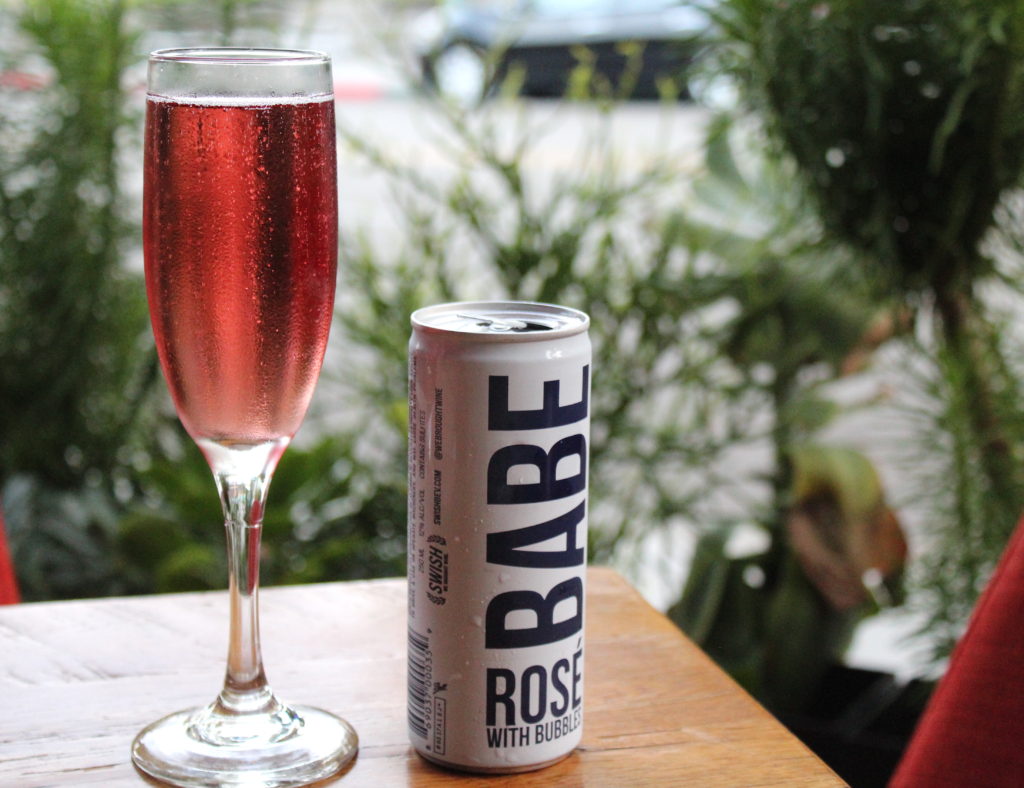 GOF Tip: The Lucky Seven, 7 dishes, for $7 until 7 PM is a great deal and it's availability is extra generous on Monday nights, 2:30 PM – 10 PM.
The Friend Who's Still Recovering From Last Night
There's always one! Since the only cure for alcohol seems to be more alcohol, send her a Detox/Retox. This Tito's vodka based cocktail has fresh blueberries and chareau aloe, which is an all natural aloe liqueur. And according to boozy folklore, aloe is a great remedy if you're not feeling 100% after a wild time. She'll thank you later.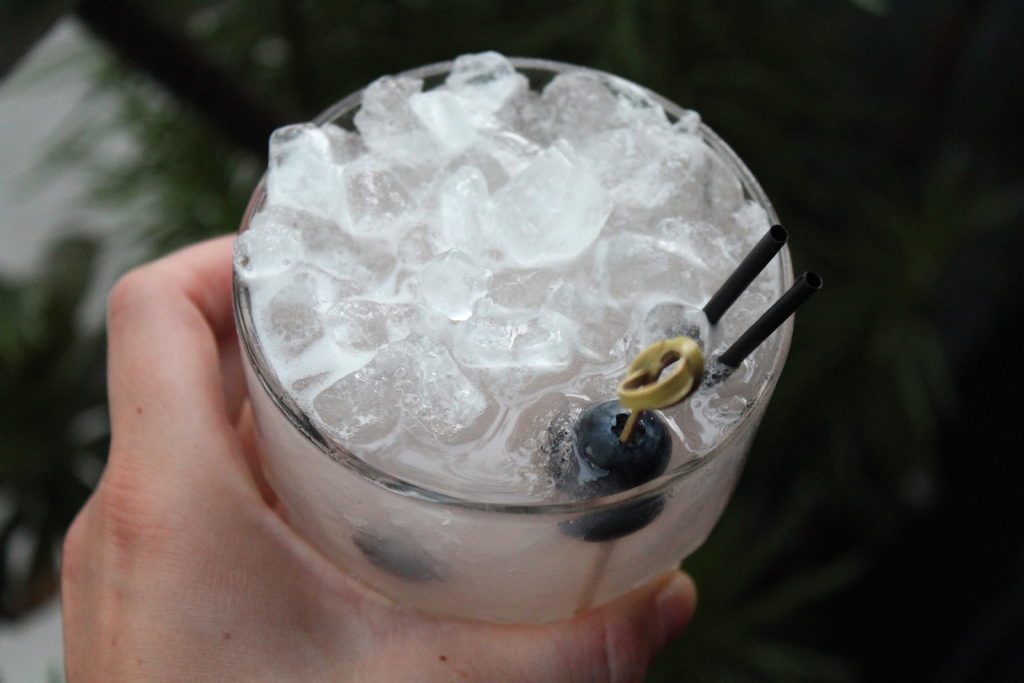 Although this tasting was comped by Citizen, all opinions and thoughts expressed are my own.