Family-owned-and-operated Osteria Mamma, continues to serve Larchmont with authentic Italian dishes since 2010. Not that I'm aligning myself with the "authenticity police" but every pasta dish I've had at Osteria Mamma has legitimately tasted like the house-made pasta I devoured on my trip to Italy.
The Osteria Mamma family just opened their latest endeavor, Vino Bistro on Sunset Blvd in Hollywood. While Osteria Mamma remains the perfect location for a family-style dinner, Vino Bistro is a perfect precursor for a night out in Hollywood. The spacious location has a metropolitan vibe with brick walls and subway tile. There's lots of bar seating as well as tables, so you have options.
Somm Filippo Cortivo has curated a diverse wine list, featuring old world and new world wines. Currently, Vino Bistro offers many wines by the glass but the bottle selection is impressive and includes includes an orange wine for those of you who love this trend.
Vino Bistro specializes in Cicchetti, which translates to Italian tapas with a menu by Alfonso Reyes, Fabio Di Stasi & Osteria Mamma (who's matriarch-restaurateur Loredana "Mamma" Cecchinato, sadly passed in December 2015). Although Vino Bistro offers bites from a broad range of Italy, I became familiar with Cicchetti in Venice along the touristy canal pubs. And if I'm being totally honest here, I wasn't really into them at the time. Although I loved the social aspect of these pubs (and I always enjoy an Aperol Spritz) the fried items that were hyped up didn't knock my socks off. Fast forward to this week when every bite I had at Vino Bistro brought their own improvements on Venetian-style tapas that align with my taste buds.

​​​​​​​The Taglieri, an Italian-style charcuterie board packed with imported meats and cheeses is a fantastic way to start. Unlike many other LA spots, there are 3 different sizes to choose from, depending on the size of your party. A party of 2 can stick with the small at $12.95 and it's an ample portion size and you get to choose your own cheeses.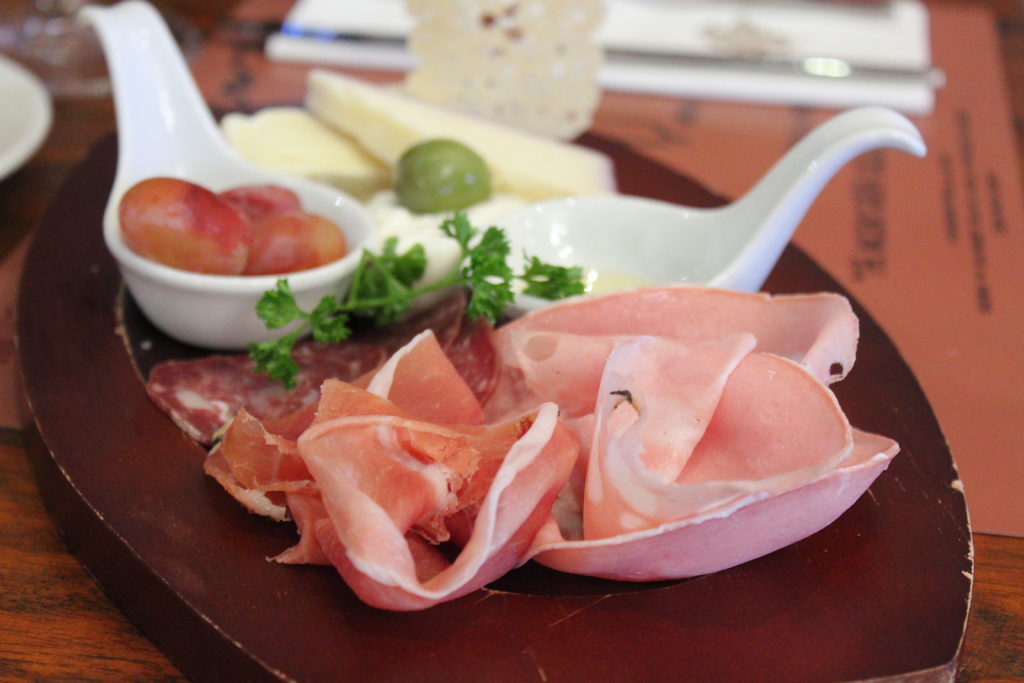 Those of you trying to keep it light-ish will appreciate the Melone con Branzino e Salmone. This dish is slices of juicy melon and soft Brie topped with branzino and salmon and topped with a light creamy sauce. Fans of sweet and savory will love this items and again, the portion is large enough to share with a group. Those of you looking to indulge in Venetian classics, I recommend ordering the Frittura di Seppie e Sardine. This shared plate is a mix of fried squid, sardine, zucchini and polenta. If you tasted fried sardines in Venice and wasn't as hyped up on them as you thought you'd be, order them at Vino Bistro to compare. The batter here is so much lighter which makes for a much more crisp sardine.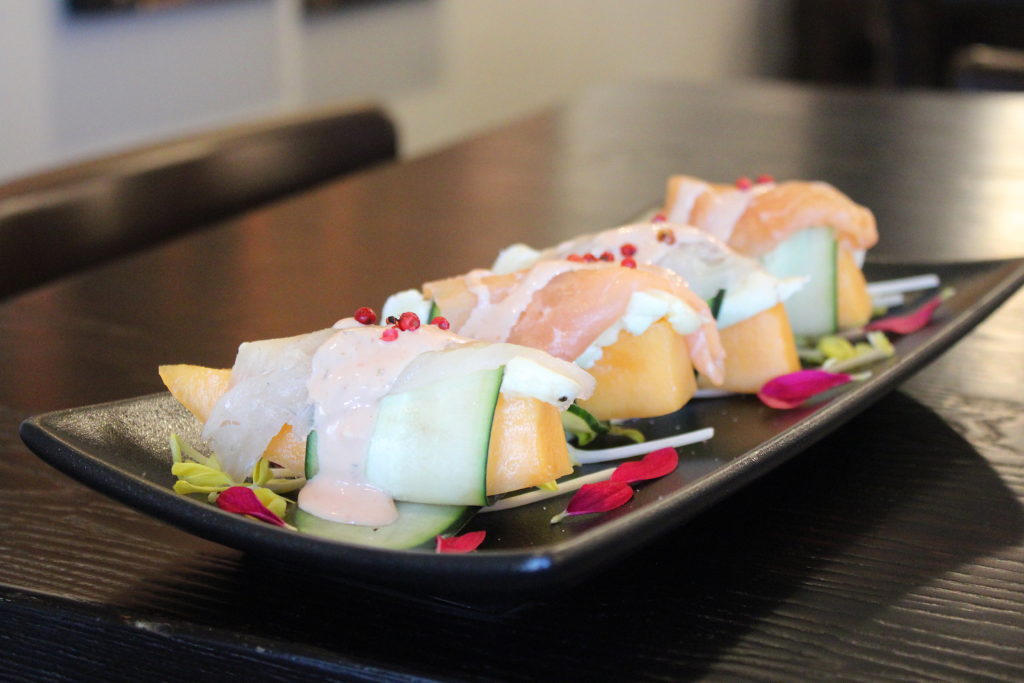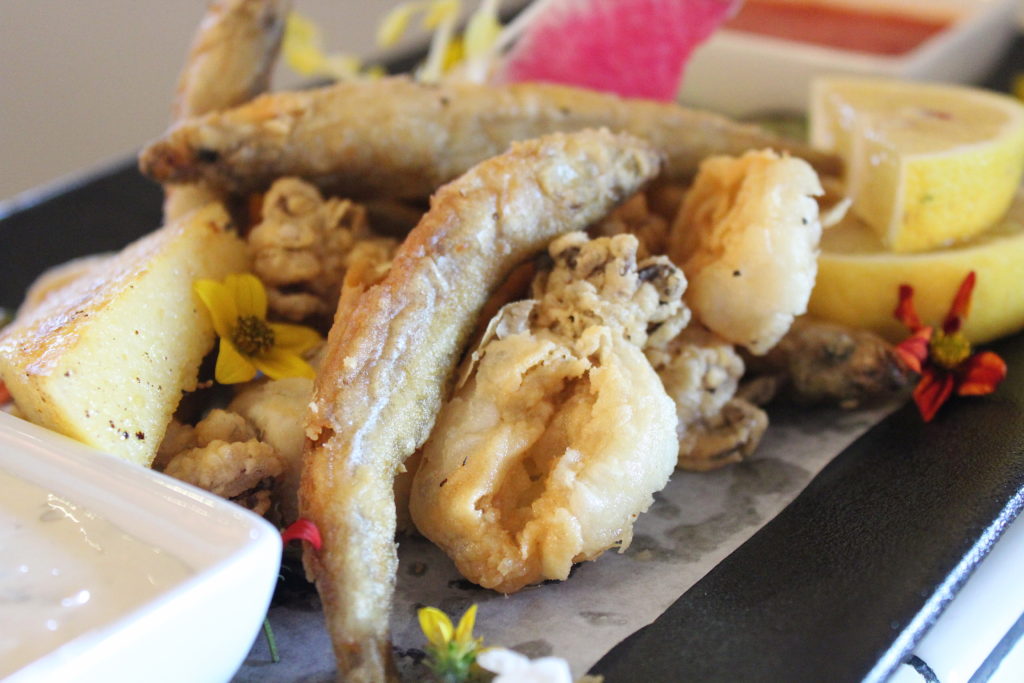 My favorite item from the menu is the Carbonara di Calamari. This was a first for me! I eat pasta carbonara typically once a week (I know… it's a problem), I'm obsessed with it. But I have never heard of anyone attempting to create a carb-free carbonara before so I had to give it a shot and it exceeded my expectations. The calamari is lightly pan fried then tossed in the traditional pancetta and egg mixture, coating the calamari evenly, so it's not drowning in the mixture. Trust me, you're going to want to taste this one!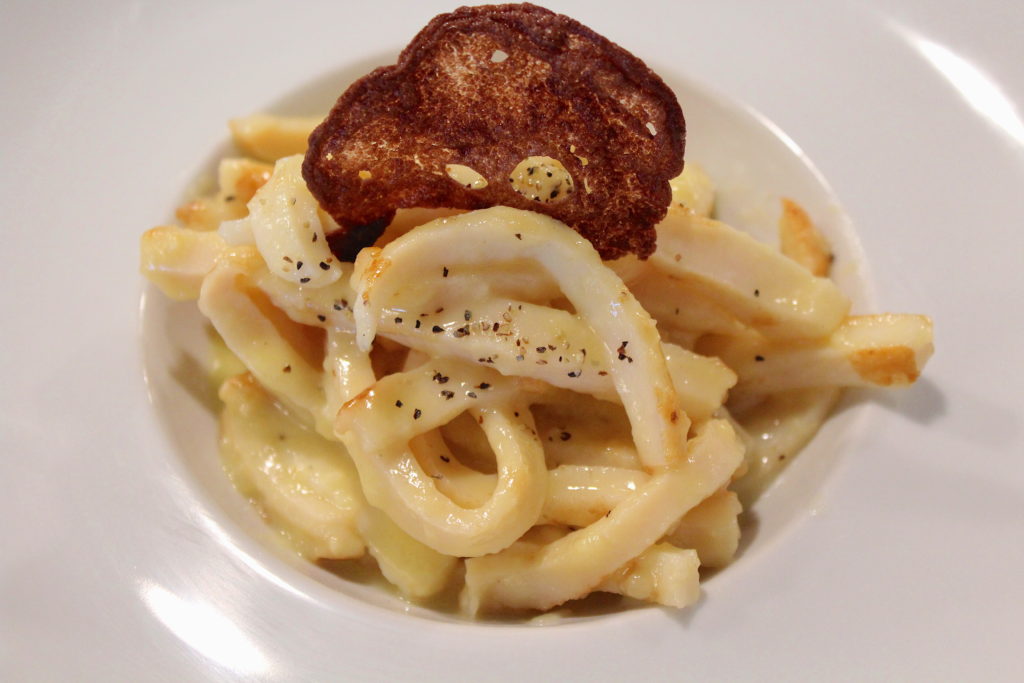 It just wouldn't be an Osteria Mamma endeavor without pasta, so I had to taste the Gnocchi all'Ossobuco. This veal shank is fall-off-the-bone tender, and the gnocchis are heavenly little pillows in a chunkier but still brothy mix.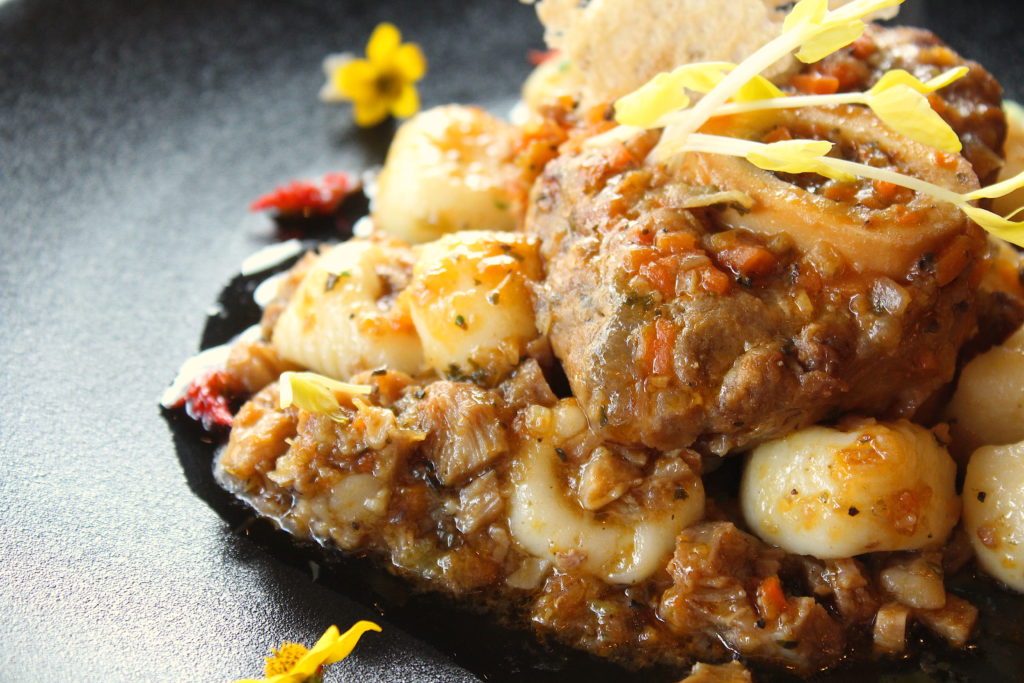 The desserts will be changing daily, so you may not be able to order the Semifreddo Pistachio, that I inhaled. Which is a shame, because it was so rich, frothy and nutty. I have my fingers crossed for you, that you will be able to taste the greatness of this dessert.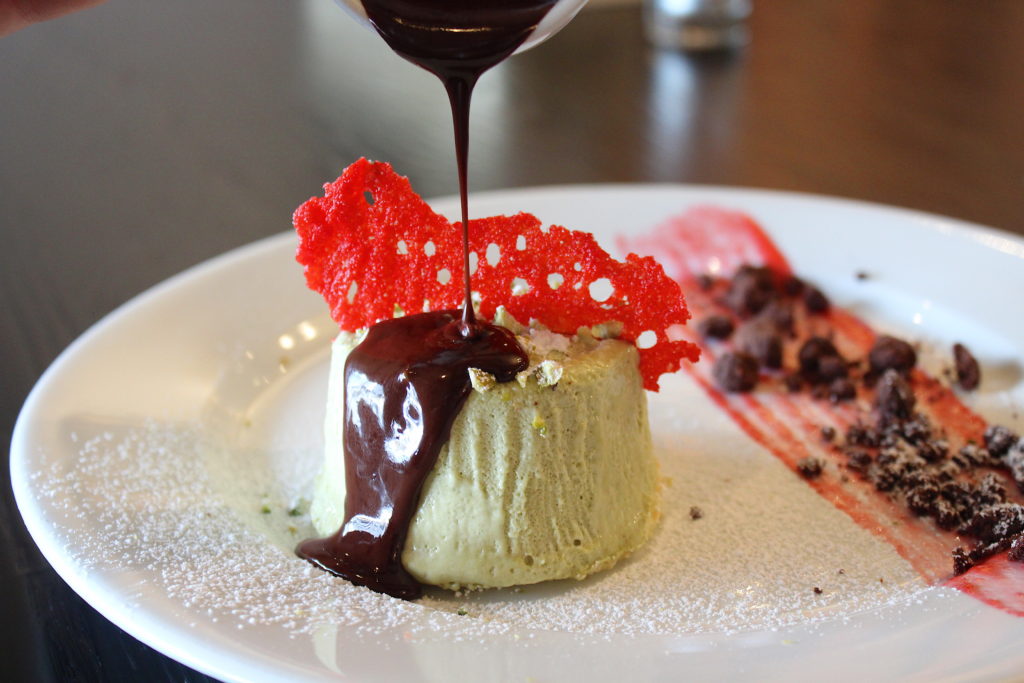 When in Hollywood you must stop into Vino Bistro for a glass of wine and Cicchetti. There are a couple of great deals currently offered on their Yelp page as well, be sure to take advantage of those https://yelp.to/qTKq/ZmdO5JHBCS while you can!
​​​​​​​Vino Bistro – 6266 Sunset Blvd, Hollywood, CA 90028