I'm a big fan of the happy hour concept. My budget is usually stretched pretty thin, so happy hours are the perfect time to get a deal on quality menu items for less money while mingling with a lively after-work crowd.
The Gallery is a hip spot in Westlake Village known for its gourmet New American cuisine and fresh seafood. It serves up a happy hour on weekdays from 3:30 pm – 6:30 pm that's not only friendly on the wallet, but is also super-delicious.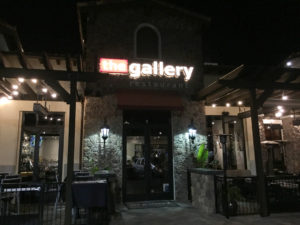 The Gallery Westlake
30768 Russell Ranch Road, #C, Westlake Village, CA 91362
http://www.thegallerywestlake.com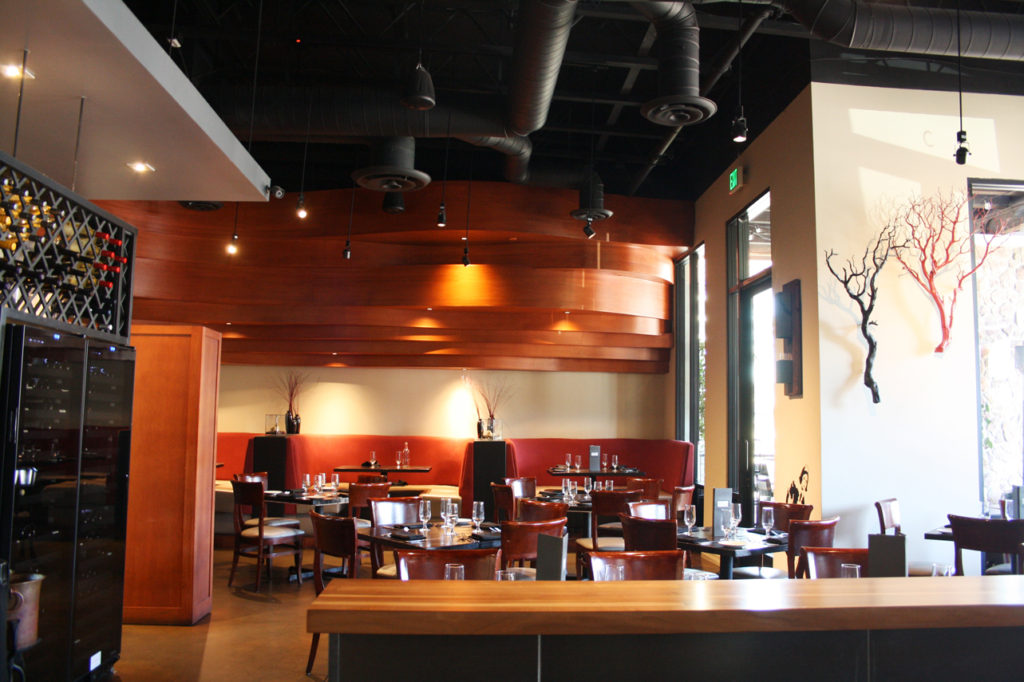 My friend Liz and I arrived right at the start of happy hour and took a seat at the bar, noting the elegant, yet inviting decor. I also couldn't help but scope out the fabulous looking raw bar nearby. We visited on a Wednesday, but take note—during Thursday night football, happy hour includes .99 cent oysters!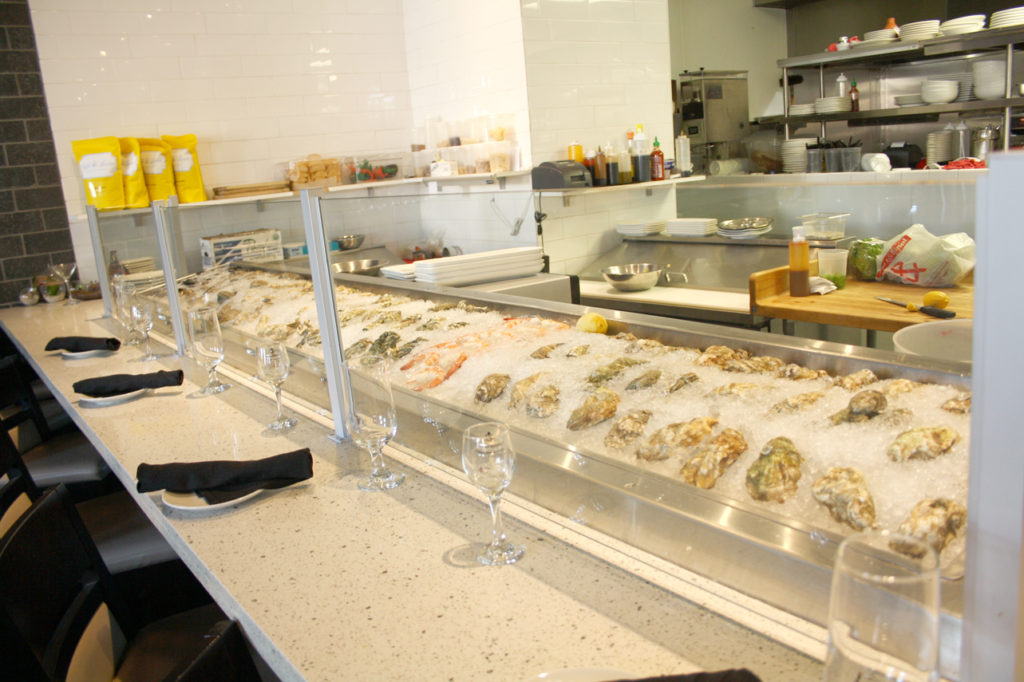 Once we got settled in, Liz and I intended to make the most of our happy hour(s), so that meant drinks needed to be ordered straight away!
Liz ordered the gorgeous Violet Moon, which is a mix of Fords gin, Crème de Violette, and lemon juice, garnished with a caramelized orange wheel flambéed by the bartender with a torch.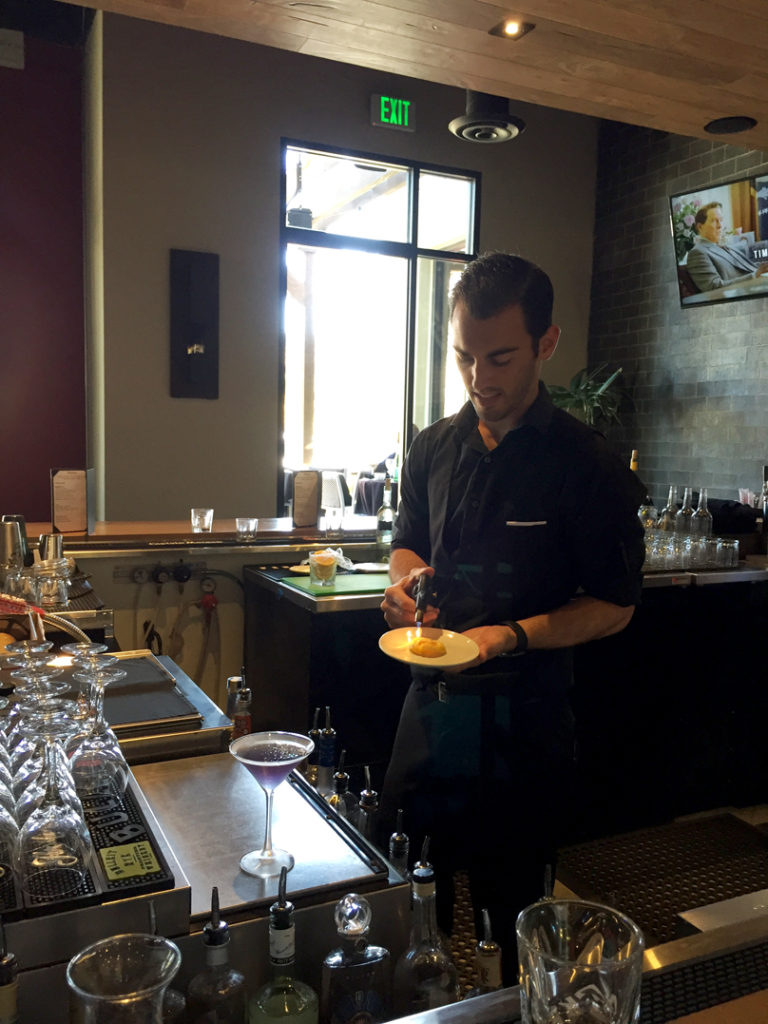 Her drink was as tasty as it was pretty, with smooth floral flavors leading to a tart finish.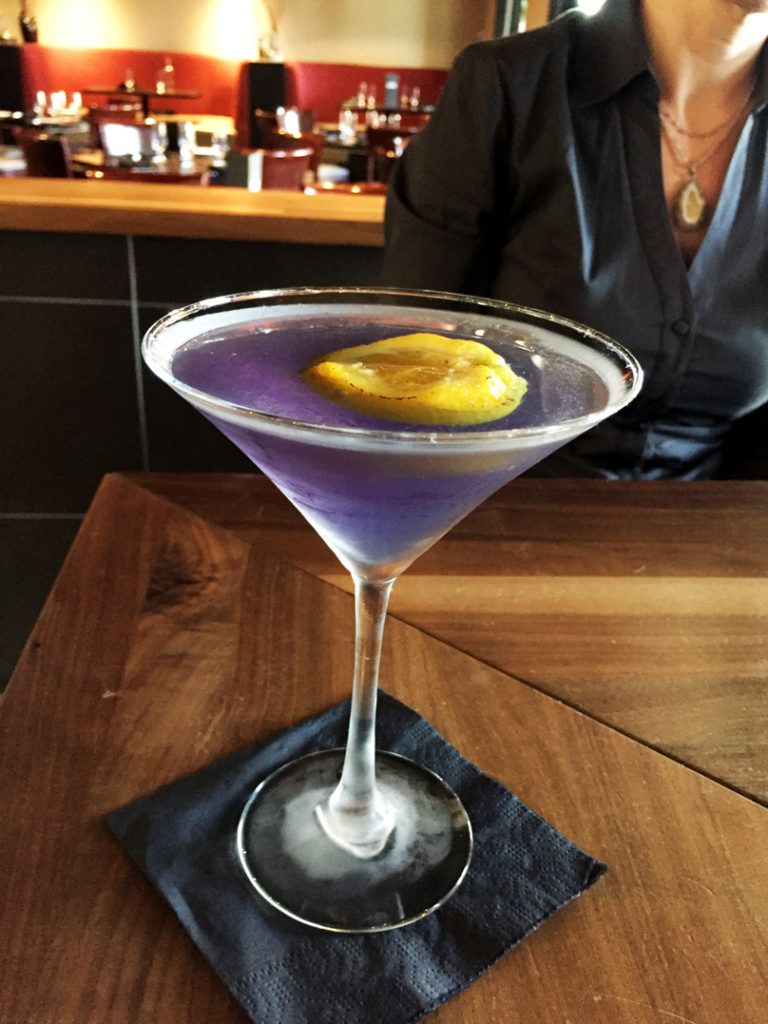 I decided to go with a good ol' glass of wine. House wines are only $5 during happy hour, but I decided to upgrade to a Foley Estates Chardonnay which was still five bucks cheaper than the regular price. It was rich and buttery with hints of sweet caramel and toasty oak. It was so good, I could have guzzled several more glasses. (Don't worry—I didn't. Well… just a couple!)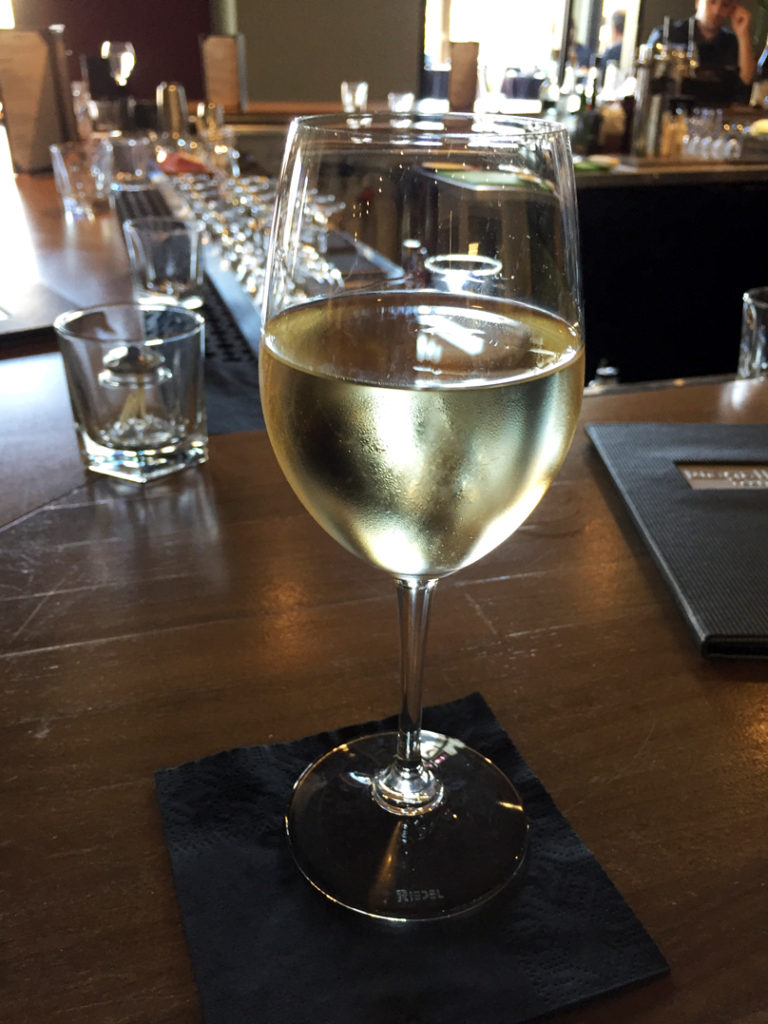 As we sipped, we chatted with The Gallery's owner, Karim Megji, who showed us some photos on his phone from a local farm. He had just been picking tomatoes a short while ago and told us that many of the things grown at the farm are used in menu items at the restaurant. Always a good mark in my book—nothing beats fresh, locally grown produce!
My appetite was fully whetted, so we tried our first happy hour appetizer, an impressive mound of Champagne Shoe String Pomme Frites.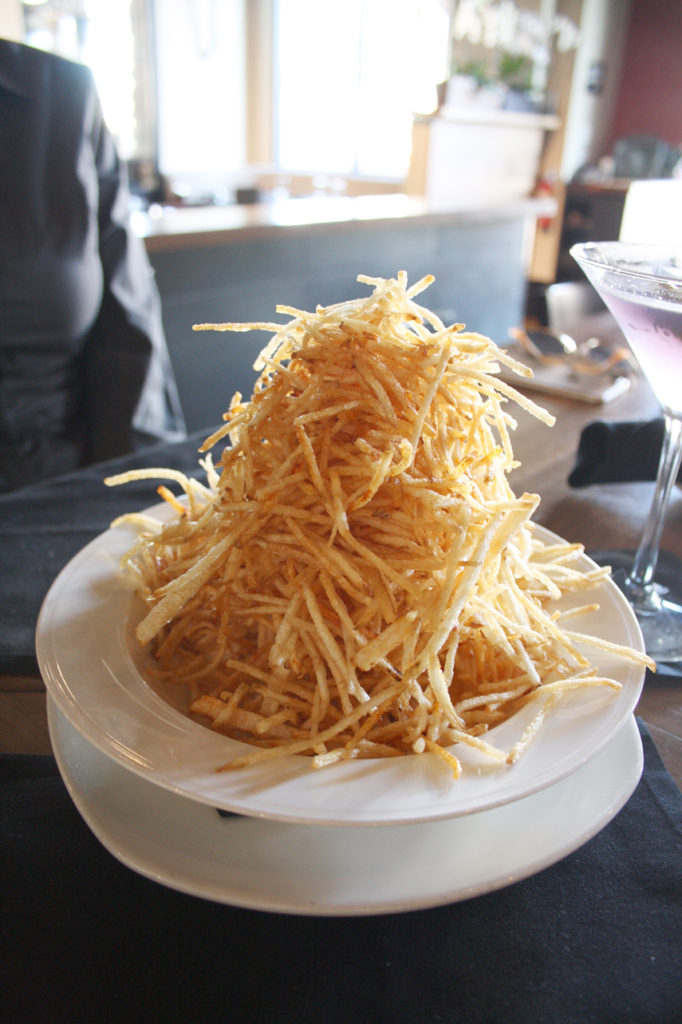 They looked intimidating at first, but it's ridiculous how quickly we devoured these. Made with Bouvet Sparkling wine and topped with lemon and cayenne, they reminded me a lot of my favorite potato chip flavor- salt n' vinegar. Only, you know, more fancy—but equally as addictive!
Next, we tried the Ahi Tartare Tacos, with fresh and meaty chunks of raw tuna tossed with sesame, chili oil, and sriracha, nestled inside crispy wonton shells and topped with avocado. These were so good, Liz and I were side-eyeing the last taco until we finally agreed to split it.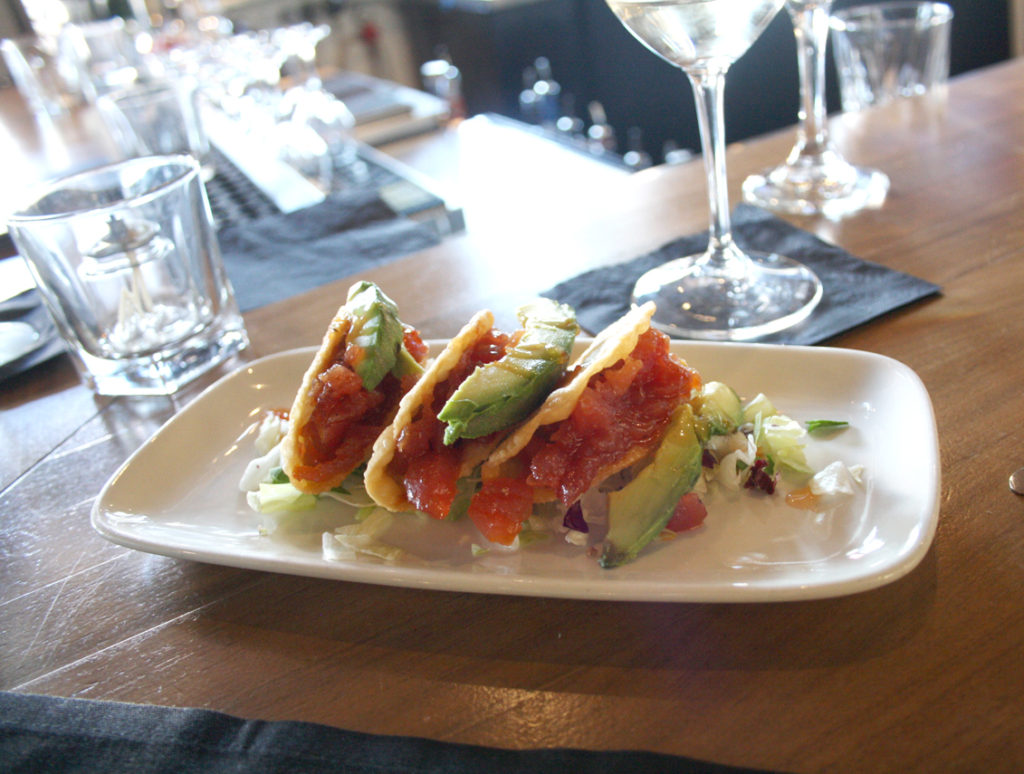 Next up, based on Karim's recommendation, we deviated from the happy hour menu to try a regular appetizer, Duck Eggrolls. (Even better, these were easily shared with two for each of us!)
I often find duck to be a little gamey for my taste, but these were fantastic. Maybe it was the delicious sweet chili sauce the meat was drizzled with, or the crunchy mix of veggies and herbs within, but it tasted tender and delicious and actually reminded me of pulled pork.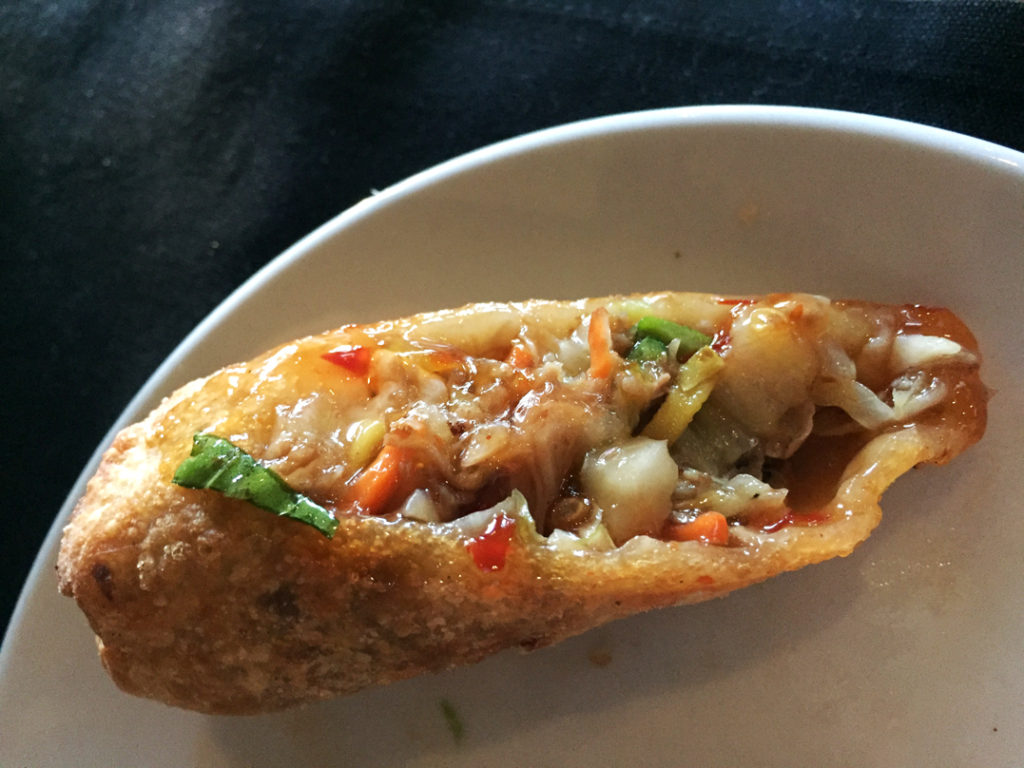 Next, Karim suggested Roasted Bone Marrow, and how could I refuse his advice after he led us to the delicious duck egg rolls? I'd never tried bone marrow before but I was certain that if there was a place to try it, this was it.
When the plate arrived, I couldn't help but think about how jealous my dogs would be if they could see me. But the question was… would I like it?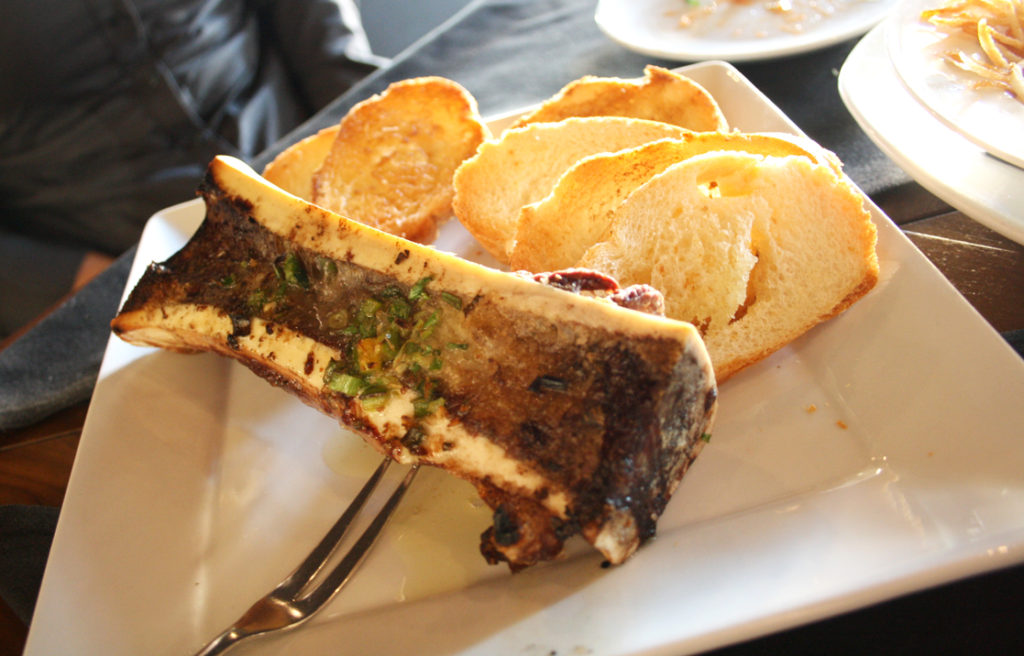 The answer is a big YES. In fact, it might have been my favorite item of the night. Liz described the flavor as the "essence of beef", and she was right. It was melt-in-your-mouth juicy and meaty and was even better spread on crostini. It was also seasoned really nicely with herbs and hints of jalapeño. If you like the fatty part of meat (i.e pork belly), you will love this. The only downside is that there wasn't actually as much marrow as it seemed. It was gone far too quickly!
Liz and I were getting pretty full at this point, but we were still feeling meaty after the bone marrow experience, so we tried the short rib tacos to finish out our meal.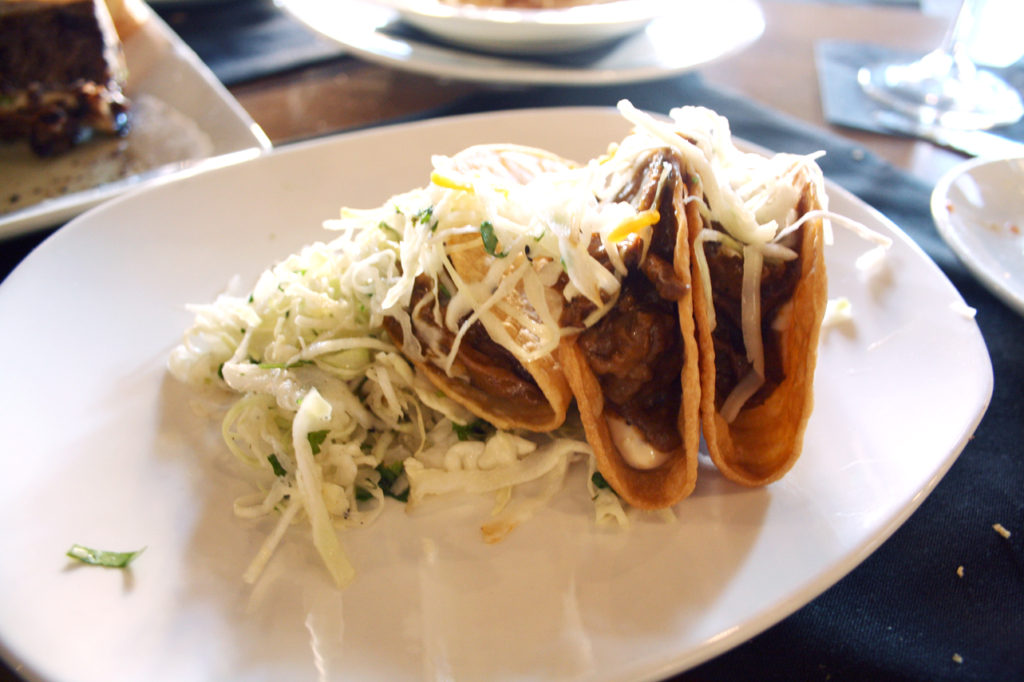 Made with tender braised short rib mixed with dijon aioli, cabbage, and queso fresco, these were another winner. Like everything else we had tried so far, the meat was tender and nicely seasoned, and the slaw added a nice crunch and a pleasant finish to our meal.
Did I say we were finished?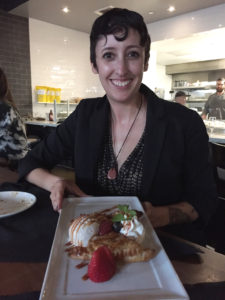 Well, not quite. We had to try dessert, obviously.
Apparently Peanut Butter Turnovers are a very popular item at The Gallery, and we could see why. The presentation alone made me forget that I was feeling full and I was eager to dig in!
The pastries were crispy and caramelized on the outside, and fluffy on the inside with just the right amount of warm, oozy, gooey peanut butter-chocolately goodness sandwiched within. The vanilla ice cream, whipped cream and strawberries drizzled with caramel were also a welcome addition. This was one of the more unique desserts I've had in some time, and I can see why people return to The Gallery for this treat alone!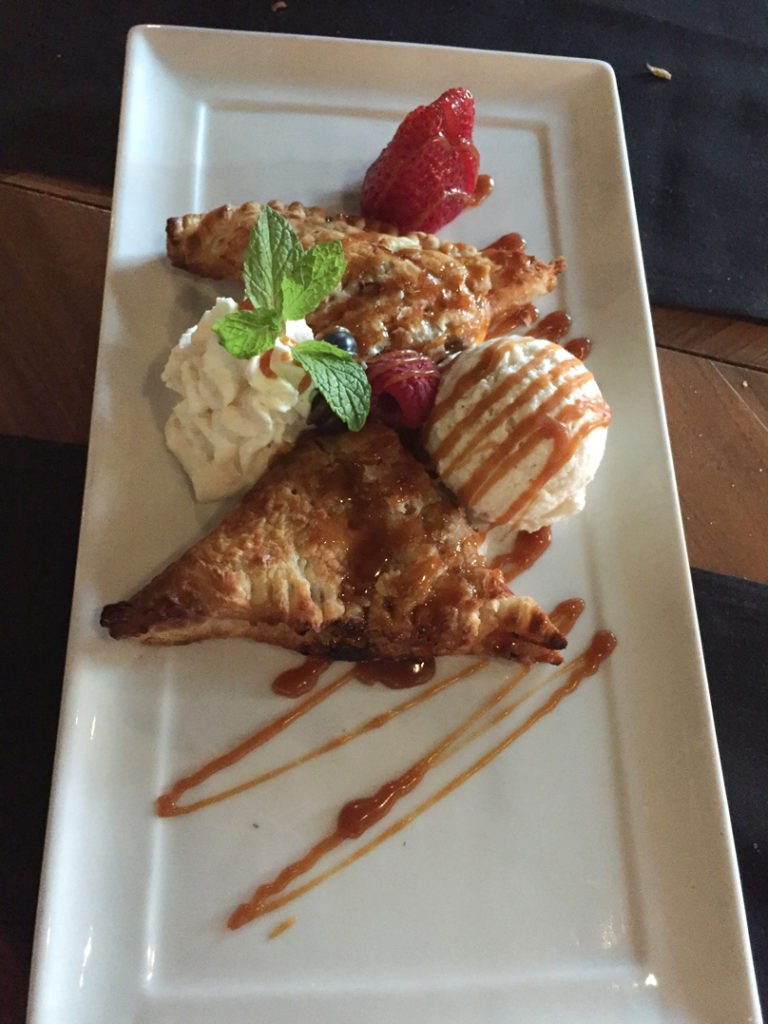 I'd say Liz and I had a very happy happy hour at The Gallery. I'd recommend going with friends and splitting several things—it's definitely worth trying everything on the menu, and the prices are totally reasonable. Next time I'm coming back on a Thursday… those oysters are calling my name!