Kream Kong Ice Cream, owned by wife/husband team Stephen and Diane Tchen, started driving their truck around OC and LA this summer and got a little extra heat from the 626 Market. I had a chance to sit with owner Diane, to talk about starting a new business, her favorite Hacienda Heights spots and the challenges of owning an ice cream truck.
GOF: What were your favorite ice cream brands and flavors growing up?   
DT: I will have to say Dreyer's Rocky Road! I also add my own little twist with topping it off with Hot Cheetos. Yes! Hot Cheetos! It is so yummy together! It's a must try! Another one was sweet cream with extra Oreos from Cold Stone. That was my to go ice cream spot whenever I was out and wanted dessert.
GOF: What is your background in the restaurant industry?
DT: I have worked as a server and remember that I just enjoyed being around and meeting all kinds of different people. To be honest, I would love to own my own bar/restaurant one day. If things go really great with Kream Kong, opening up a bar restaurant is next on our list! As of right now, I am still working another job while balancing business with Kream Kong. One of us needs to have the financial stability for our family. I do plan to leave my work one day and work side by side with my husband.
GOF: What is the ice cream and/or cookie recipe creation process like for you?
DT: We've put in a lot of work prior to getting our truck so it's been a rough few years.  We've probably made dozens of gallons of ice cream before we really felt confident enough in our flavors. I feel bad for all of our family and friends who tested our ice cream in the beginning stages… haha. For the cookies, it was pretty simple. Baking cookies definitely isn't as challenging as making ice cream. Even though we are up and going, we still test out ice cream and cookies flavors everyday to keep our menu fresh.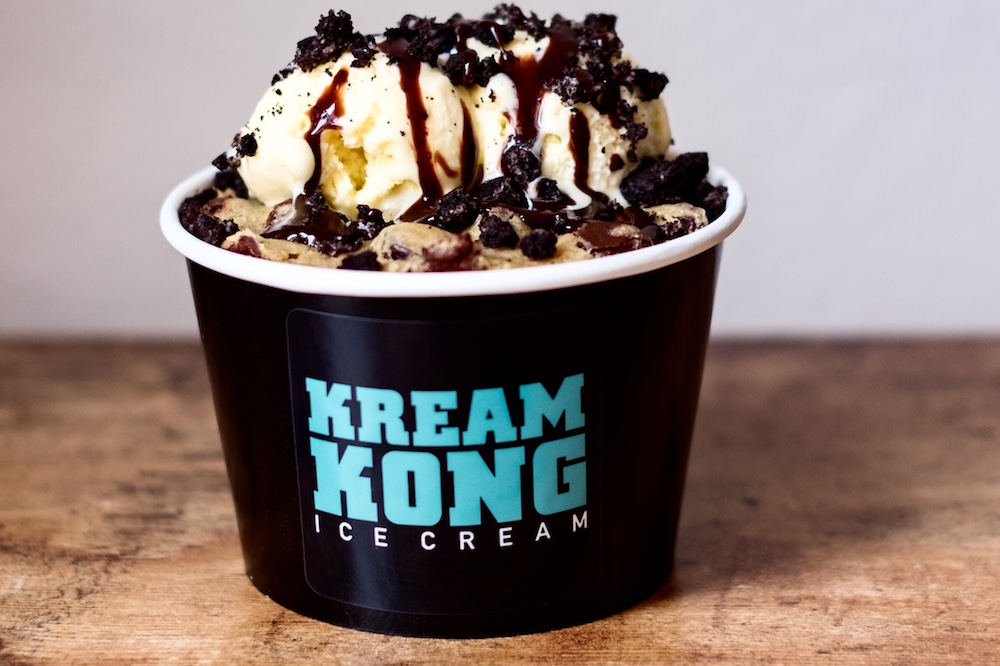 GOF: What are some of the challenges of working with as ice cream truck opposed to having a store front?
DT: Being in a very tight and hot space. Even though we're serving ice cream, it gets very hot in the truck. Another huge challenge is finding the right location. Since we are new to the food truck scene, it's been tough trying to find locations and parking lots since a most of the locations have permanent residencies. However, I am confident in our concept that once they try it, they'll have no problem having us back again and again.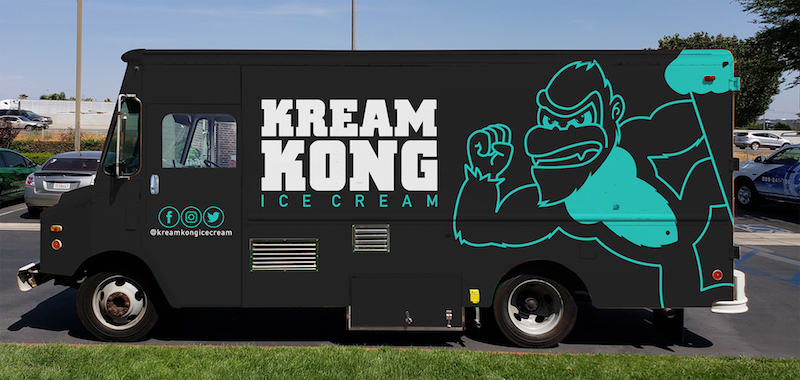 GOF: What are some of your favorite higher end and lower end restaurants in Hacienda Heights?
DT: Hacienda Heights is a very tiny city. My favorite higher end restaurant is called YakiYan. It is like a Gyu-Kaku but with higher quality meat. My lower end restaurants would be any Pho spots or Jazz Cat. I think I can eat pho or hot pot all day everyday!
GOF: Can you tell me one kitchen tool you think is underrated and deserves more love?
DT: This may sound silly but it is the apron! This is our first experience in a fast paced kitchen, let alone the whole food industry so we definitely took a lot of things for granted. We've experienced so much during this whole process and still have a lot more to learn. When we first started, our shirts and pants would get so dirty after an event and we now know why everybody wears an apron. It may not be the most fashionable thing but it saves us a lot of laundry loads!
GOF: Is there one food item on Instagram you'd like to see less of?
DT: I would like to see less of the unicorn/rainbow foods. It has kind of died down now but it was all over my feed a few months ago! It was cool when it first came out, I think the first one I ever saw was the Starbucks unicorn drink. Now everybody is trying to do their own take on it and I just feel like "oh… another one..".
GOF: Since you're originally from Hacienda Heights and your truck serves the area, is it important for you to give back community?
DT: Now that we have that opportunity, we are very blessed we can give back to our community. We are in talks with the local little leagues to become one of their sponsors and we hope to get the ball rolling on that soon. We are also going to get in touch with the local children's hospital. We have a 2 year old son and if you haven't noticed, we love kids.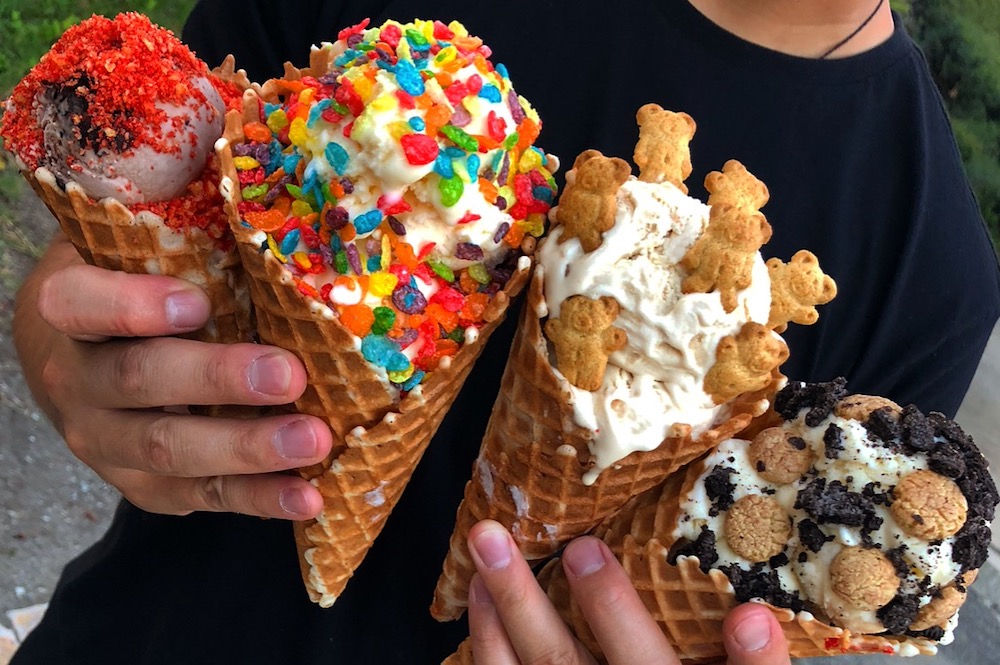 GOF: Have any of your friends from childhood surprised you at the truck?
DT: Yes! We are very fortunate that we get so much love and support from all of our family and friends. Even though we get busy, it's always nice to see a familiar face coming by our truck to show their support. When times get tough, it is times like these that really give us the drive to keep going.
Kream Kong Ice Cream will be driving around LA & Orange County this Fall. To keep with their schedule, follow their Instagram page here.