Just in time for Fall, The Rockefeller in Hermosa Beach has a new seasonal menu!  The Rockefeller is a modern-meets-rustic gastropub with craft beer and boutique wines served alongside American fare, located up the hill from Hermosa Beach pier!  With the expert opinions from Chef Michelangelo Aliaga of Primo Italia, the new additions will give you yet another reason to travel down to the South Bay of Los Angeles.
Rockefeller

418 Pier Avenue, Hermosa Beach, CA 90254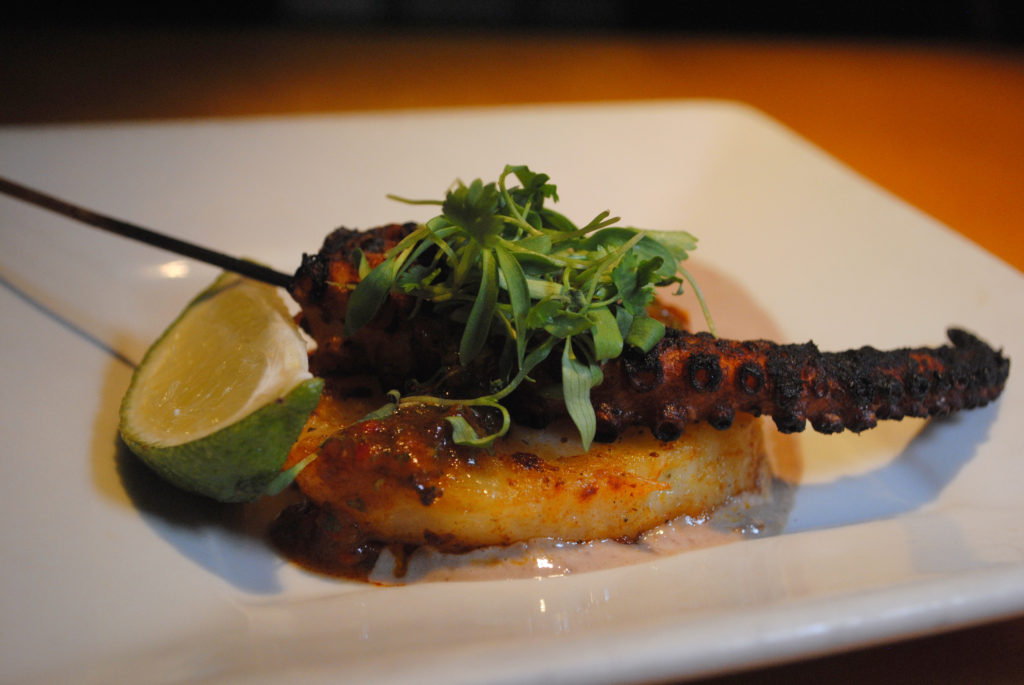 1. Char Grilled Octopus Lollipops, with Basted Potato, Rocoto Peppers, Salsa de Panca, Microgreens, Kalamata Aioli, and Lime
Hot, hot, HOT!  Spicy-food fans, listen up, and don't let the charred black exterior of the octopus fool you; it's perfectly cooked with amazing texture!  While the octopus is fully charred on the outside, it's extremely moist and tender inside, and is perfectly complemented by the basted potato.  You can tell it's extremely fresh by the lack of salty/overwhelming-seafood taste that can accompany less-premium octopus.  If you want it as an appetizer for yourself then you can simply eat it on the stick, as you would a corndog or lollipop, but it's also easy to cut and share with a friend.  Even as someone who doesn't typically go for octopus, this is a strong recommend.
Continue reading "Hermosa Beach Favorite Unveils New Fall Menu: The Rockefeller" →