Since 1325, Mexico City has been a marvelous place full of so many surprises. One of the delightful sites are the hacienda like restaurants, right in the middle of this crazy busy metropolis.
One that has been around for a couple centuries is the forever classic San Ángel Inn. Located in the beautiful and traditional neighborhood of San Angel this restaurant not only allows one to believe you're away from a big city but also delights with its delicious food, perfect service, mesmerizing decor and beautiful music.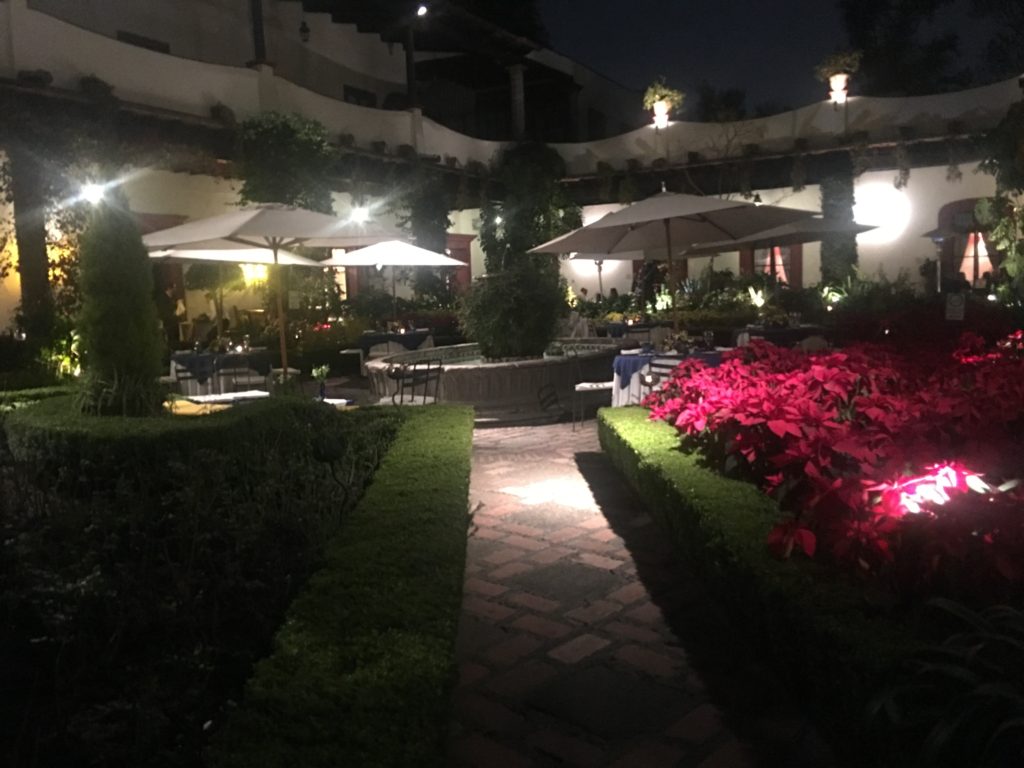 San Ángel Inn
Diego Rivera #50, San Angel Inn, Alvaro Obregon, Mexico City, Mexico
http://www.sanangelinn.com/
Their menu consists of old time Mexican classics like Sopa Azteca or Mole Poblano to items (popular with Americans) like Lobster and Rockefeller Shrimp. I went to celebrate my boyfriend's birthday so I had a made a reservation, which I recommend strongly when visiting.
As we arrived live music welcomed us into a room full of happy people eating and enjoying their night while warming their bodies with a real chimney. Even though the spacious, it still felt cozy. Drinks are a must here, not crazy expensive and really good, we got two traditional Margaritas and they were just perfect. These two can get you in the right mood as quickly as I can get a street pastor taco in all of the corners of this city.
As an appetizer we went for the Setas al Ajillo, which is garlic mushrooms with fresh tortillas. These are a bit spicy but still soft in texture and flavorful. Since our main dishes were going to be big we went for the lighter option and later on turned out great, since our main dishes were pretty big.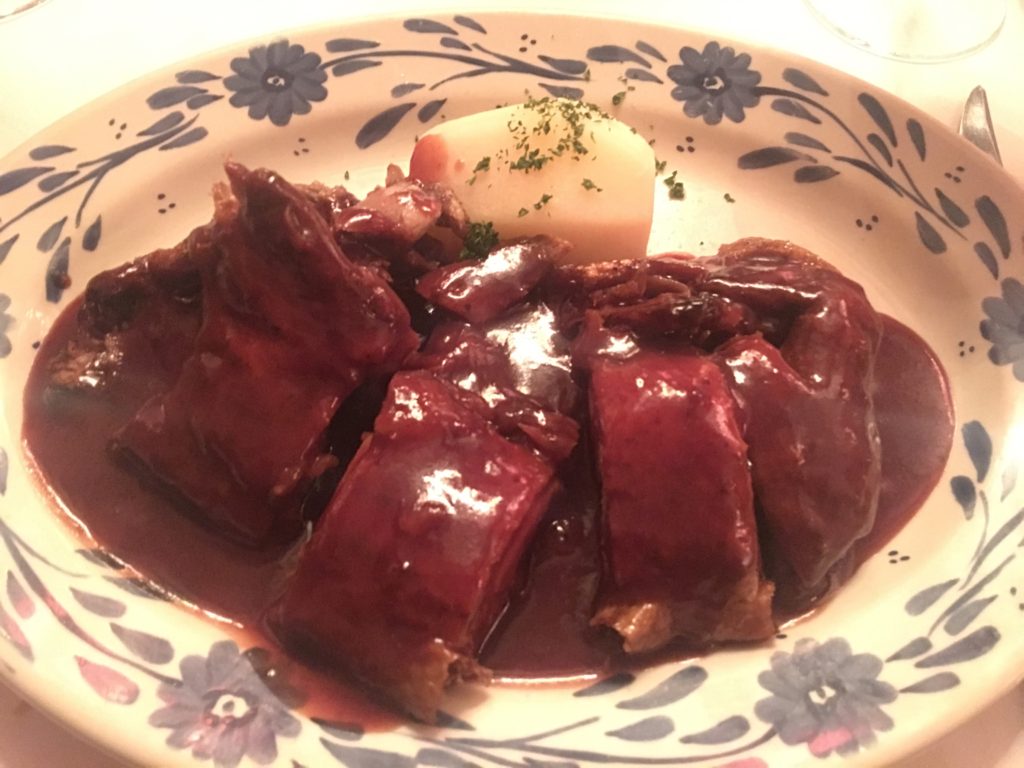 I got Patito Real Horneado, duck with a black berry sauce and potato on the side. This is my favorite duck in the whole world. As a huge fan of duck I have to tell you, you have got to try it. Every time I visit, I get this same dish, I always want to try something new but the memory of that perfectly cooked duck with that bitter sweet sauce stops me from doing it. One of the most expensive items on the menu but totally worth it.
My boyfriend got the Camarones Rockefeller. The shrimp was fantastically cooked creamy and fluffy. It really was heaven in a bowl. The béchamel sauce was everything and its the first dish that made me think twice about ordering my duck next time I go.
When time for dessert came I asked the waiter to bring us something lighter. But since I had mentioned my boyfriend's birthday when I made the reservation, our server already had a slice of Chocolate Cake ready with a candle which he immediately took back to the kitchen, then came back with strawberries and freshly whipped cream. The musicians sang "Las Mañanitas" our Mexican song for birthdays, which brought a little extra attention to the man of my world.
San Ángel Inn is a total must when visiting my lovely city, la Ciudad de México.