There's nothing more irritating than buying something that you think is good for you and then realizing, it's not. After the interview below with Brooke Rewa, owner of mylk by Made With Love Wellness Co, I finally decided to look up the ingredients to the almond milk my husbands likes me to buy and… yikes. I can see all the icky ingredients she pointed out to me: added sugars, gums, binders, fillers and oils. Also, when I looked up the nutritional facts, I realized, there's nothing nutritional to the almond milk I was buying at all.
According to Brooke, "not all plant milks are created equally and just because it's a plant milk doesn't mean it's actually healthy" and after researching many other store brands of plant-based milks, she's totally right. Originally, juice started as a beverage line under Made With Love Wellness Co, then came the mylk, which has been very successful.  
After mylk was also such a hit at my recent Shared Plates fundraiser for the L.A. Kitchen, and after tasting many of the different flavors from Brooke's line, I am officially making the switch in my almond milk to mylk and I hope you'll join me! Check out my interview with Brooke below!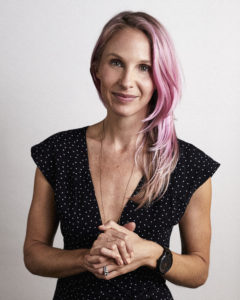 GOF: Why did you decide to cut out dairy?
BR: Well, I never liked the taste of milk. My parents would make us drink a glass of milk with dinner every night and I would plug my nose and chug mine to get it down as quickly as possible. I cut out dairy when I was in my early teens mostly because I loved animals and as I learned about the practices of most big dairy farms, I got really grossed out. Plus, it never made me feel that well.  
GOF: Do you remember when and how you discovered almond milk?
BR: I was pretty young when I started drinking non-dairy milks but honestly, I started with soy. It was all the rage back then and the most widely known. Freshman year of Collage, I moved to San Francisco and that's when I found almond milk and there was no going back! 
GOF: When it comes to making your own almond milk recipes, what is the process like for you? 
BR: Making the recipes is my favorite part! I've never made a plant milk recipe I didn't like actually. I always joke, as a kid I never competed in talent competitions because I didn't really have a talent. But if I could go back to my childhood, with my recipes now, I think I'd have a good chance at taking home some prizes!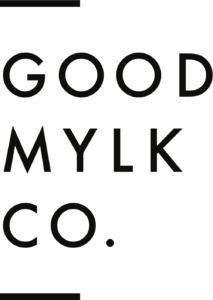 GOF: Have you had any recipe blunders when you were creating your products?
BR: I actually have a strange knack for getting it right (or at least tasty) the first time. Other than the literal messes I make, not really. My staff pretty much cringe when they see me coming for the kitchen as I am definitely very messy in there. I have certainly had a few face fulls of blender contents in my day… putting the lid on is very important!  
GOF: I see you grew up on a farm in New York, what brought you out to LA?

BR: My grandparents actually had their own dairy farm, so I spent a lot of time there. I came to LA after film school to work in film/tv. Health and wellness were my other passions but I had no idea how to make a living pursing a career in those areas. 
GOF: How long did you take you to go from selling at farmer's markets to selling in shops and cafes?
BR: Selling wholesale was really my plan all along so they kind of went hand in hand. The farmer's market was great because it paid immediately and allowed me to put money right back into my business. Wholesale accounts usually take anywhere from 7-30 days to pay, so you have to have a little financial support to get those accounts going.  
GOF: Any new flavors coming up that you're excited about? 
BR: Yes! We are planning for the launch of our new Single Serving and Concentrate Frozen Mylks. Hopefully by January 1st, 2019 you will be able to order Goodmylk to your door anywhere in the US! 
GOF: What is your favorite flavor of mylk or juice? 
BR: Matcha Mylk, always. But Nut Nog is coming, during the holidays, that one! 
GOF: Is there anything in the health/lifestyle world that you're tired of seeing on Instagram? 
BR: Oat milk. I could go on but instead, I encourage people to do their own research. The oat milks on the market are very dangerous for daily consumption. 
GOF: Are there any restaurants in LA that you think live up to Made With Love standards?
GOF: How often do you do cleanses? 
BR: I personally do our 3 day cleanse with juice, food and our superfood mylkshakes twice a year.  
GOF: If there's one piece of advice you have for aspiring business owners? 
BR: Be bold. Think Bigger.