Every Friday here at Girls on Food, we'll bring you Weekly Wanderlust, featuring the best our in cities, recipes, videos and advanced notice on events we'll be appearing at.
Julianne here:
I recently visited my mom back home in Sacramento, and I finally decided to make a stop into Kru Contemporary Japanese Cuisine. Back when I lived in midtown Sacramento, I often dined at the original Kru location (at that time it was on J street… I'm talking 2007), and I was excited to check out the new location in East Sacramento on Folsom Blvd.
The new location is quite spacious, with multiple seating options for diners; bar seating, dining room seating, patio seating, sushi bar. I was a little shocked at how big of a space the new venue is. I'd describe the previous location as "hugable" whereas this location feels more "big time".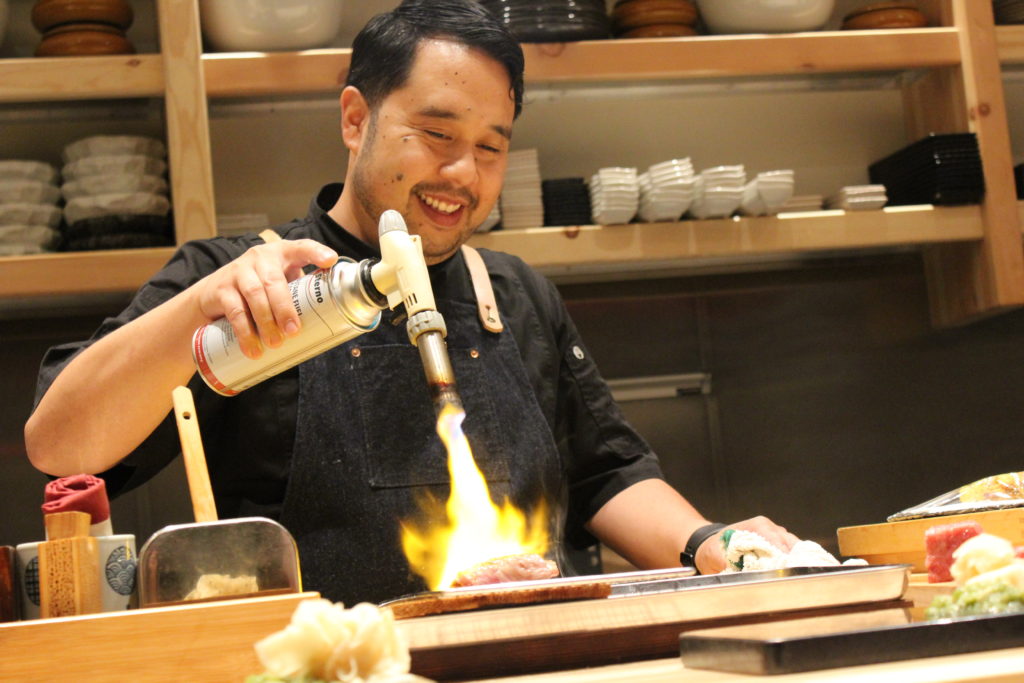 Good things come to those who wait, and I have been waiting a long time to taste Kru's Omakase, so the day finally came for me! I sat at the sushi bar, and Sushi Chef Ricky Yap guided me through this smorgasbord of special appetizers, sashimi, and nigiri with a couple of wagyu steak dishes.
Continue reading "Weekly Wanderlust 7/14/17: Omakase at Kru in Sacramento, Nashville Fall Wine Festival, Hopdoddy's Impossible Burger and Cristina's Hojaldres de Nutella" →